Main Content
How to Turn an Internship into a Job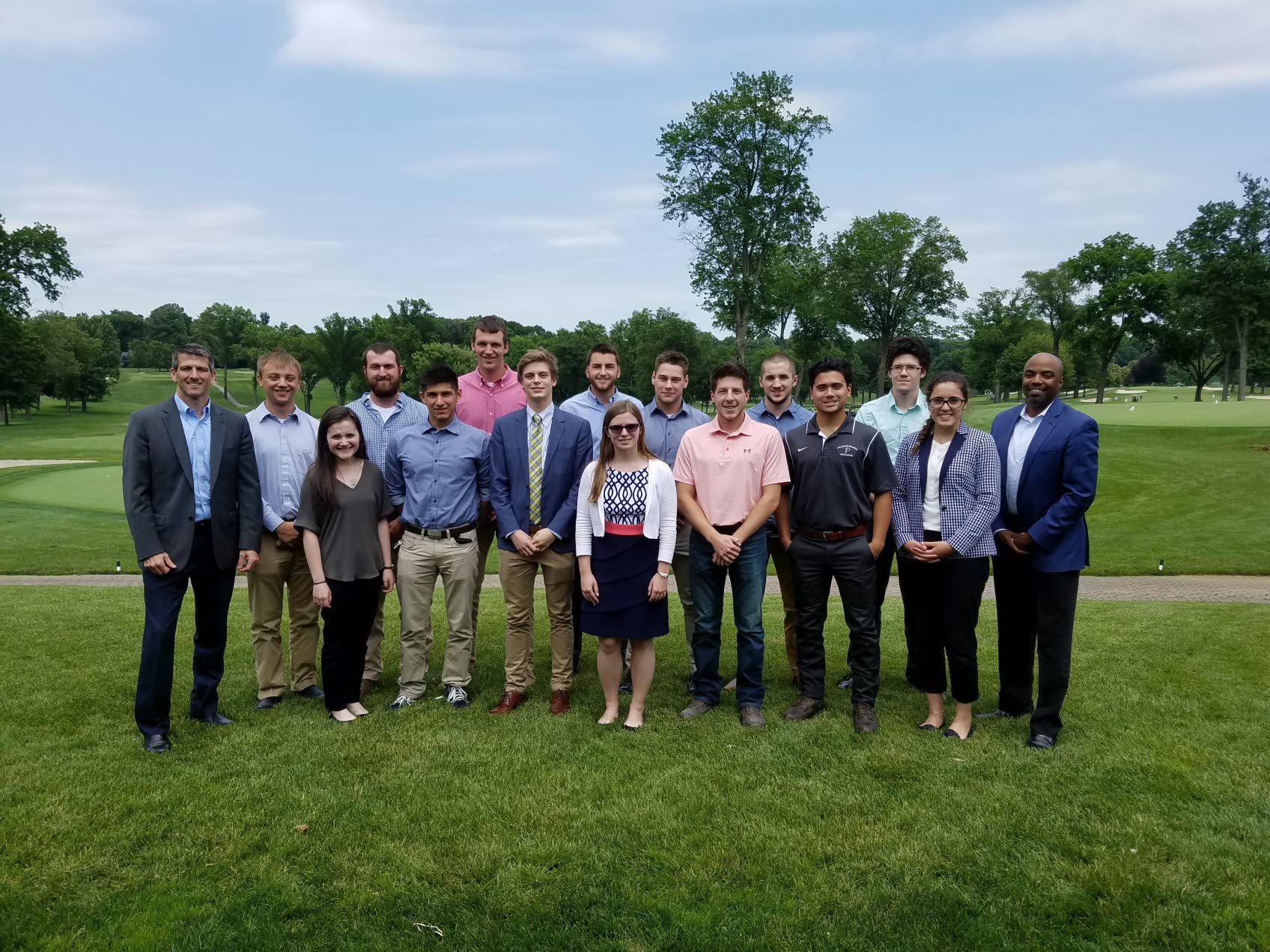 Landing your dream internship is a remarkable feat that illustrates your drive to get into the corporate world and refine your skillset acquired through your education. Most employers take pride in hiring hard-working, mission-driven students, who showcase their motivation, impeccable work ethic, attention to detail, and ability to take up challenging projects. Through our internship program at High, students are immediately exposed to a real-world sense of the industry they aspire to be in. This helps them further identify their goals and be prepared to embark on full-time job opportunities easier.
Various students at High have secured full-time job offers as their motivation to learn was clearly reflected in their work and added tremendous value to the team. They have accepted full-time offers as plant engineers, design team leaders, design engineers, estimators, and many other positions. All interns who are destined to succeed have one thing in common: The desire and discipline to improve their skills and experiences and become a better version of themselves personally and professionally.
If you are looking to increase your chances of getting hired by your current employer or if you are starting your new internship and are wondering how to make a good impression, then the following tips might be helpful:
Express Your Desire to Learn and Collaborate with Team Members
We all know that big companies typically have a lot of projects on their plates and there might be times when as an intern, you don't have much to do. You can easily counter this by directly asking your supervisor to give you additional work. Your next step is to show that you can complete the requested task within the deadline. Your supervisor will also want to see your ingenuity, creativity, and unique problem-solving skills reflected on the project.
Once you tackle a task with professionalism, your supervisor will trust you with other important projects and praise you for your willingness to take initiative. Moreover, if you are in need of help, you should leverage the collective brainpower of your teammates. Co-workers are always excited to assist interns and impart their knowledge and experiences to ambitious people who care about the company's mission. Establish a good rapport with your team and they will pass on positive feedback to your supervisor.
Show Your Enthusiasm
Employers appreciate it greatly when interns show their excitement and ask questions that are work-related or geared towards the company's culture. This shows that an intern wants to gain a deeper understanding of the company, and this behavior often forges a more personal connection with the supervisor.
Interns should not be afraid to think out of the box and show commitment to their job, by adhering to their supervisor's quality standards. High interns work on significant projects with close supervision and gain experience in a supportive team environment. The contributions you make will be meaningful and reflect well in your resume. We encourage interns to apply at High, and many who do are hired, but your efforts will make you a good candidate regardless of the company you choose.
Ask to Be Involved and Be Insightful
As an intern, you will often be shadowing other employees and be asked to offer your input in various projects. You will attend important company meetings since they will help you clarify internal processes and equip you with valuable information to complete your assignments and tasks with greater efficiency.
Use your wisdom and problem-solving skills to engage in conversations with your colleagues and develop new strategies to streamline the workflow. Your co-workers will respond to your ingenuity and willingness to contribute to the company's success.
Stay Up to Date with Industry Trends and Bring Up Interesting Facts
Knowing as much as possible about the company's areas of expertise and the industries or markets it serves can be beneficial to your possible tenure as a full-time employee. Despite being familiar with the company's background, history, objectives, and milestones, you should also get into the habit of keeping up with important industry news and other popular conversations that can be valuable food for thought and allow you to be more involved.
Show Appreciation for the Opportunity and Talk About Future Goals
Even if your internship ends and you don't receive an immediate job offer, a warm thank you letter or a one-on-one conversation with your supervisor and colleagues will increase the probability of them considering you for a future job opening. Relationships during an internship are just as important as the experiences and skills gained.
If you aspire to work for the company full-time, then it's important to be assertive and clearly state your goals to your supervisor. Without expressing interest in a permanent position, you shouldn't be expecting an opportunity to simply emerge.
Turning an internship into a full-time job offer goes far beyond great performance. It requires eagerness and keenness to develop relationships, punctuality, and professionalism. You will be competing with many applicants, some of whom may have more experience. One rule of thumb is to always be a proactive learner and try to acclimate yourself within the office, culture, and team. If you succeed in these areas, you will have many advocates who can vouch for your commitment, tenacity, and competence.
High offers various internship positions for students interested in working in engineering, construction, architecture, estimating, welding, and other areas. As proud champions of innovation, community service, and environmental stewardship, we will work to help you excel and thrive in work and your personal life.