Main Content
Tips for Students Who Seek Engineering Internships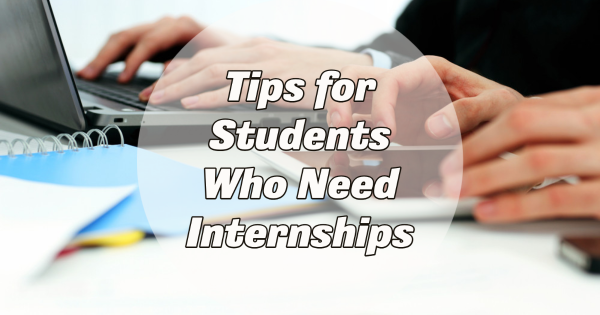 It's certainly important to focus on your education, but for someone looking to establish their career trajectory in engineering, internships play a crucial role in gaining practical experience as well. After all, when you're applying to full-time jobs after graduation, you should have a resume that doesn't just reflect your education but also elaborates on all the relevant work experiences and skills you've obtained. This is why engineering internships, whether they are paid or unpaid, are so important for students. Additionally, they will equip you with valuable soft and hard skills that will stand out in recruiters' eyes. They will notice something distinct in your resume compared to other applicants who also have similar college degrees.
Landing an engineering internship can be difficult. There are plenty of other qualified applicants, and companies are looking to hire the best fit for the position. Here are a few helpful tips to land one of the best engineering internships available to you.
Make Sure You Begin the Process Early
It's easy to forget about internships at the end of the fall or the start of the spring semester. After all, classwork can be preoccupying and demanding. However, it's crucial to plan ahead for your engineering internship opportunities. Companies with high demand and interest will have early deadlines to determine the right candidates. This means that they're reviewing resumes and interviewing potential candidates months in advance of that start date. Some companies open their applications six months prior to the start date, so keeping track of such significant dates will facilitate the process. If you want to be part of that pool of candidates, you should search for appropriate engineering internships and submit your applications early in the process so that you're on top of the first qualified candidates the hiring managers see.
The Little Details on Your Resume Matter
On several occasions, you've probably heard that hiring managers will only look at your resume for a few seconds. While this is true, it's still critical to consider all the details of your resume. For instance, is there clear formatting and structure to make your resume easy to read, or is it unclear to distinguish which section is which? This can make a huge difference when someone is trying to decipher your unique qualities as a candidate, given that they likely aren't going to examine your resume in great detail. It's also important to make sure your grammar is correct and to avoid spelling errors. If hiring managers discern issues like these, they evoke a poor work ethic, which raises questions about your eligibility for the job.
Don't Forget Cover Letters
While resumes get tons of attention, your cover letter is your opportunity to impress and accentuate your key strengths. That's because this is where you have the chance to explain how your experience, personality, and key traits will help you succeed in a role that you're applying for. As someone returning to school and being passionate about engineering, you probably have a lot of useful experience and enthusiasm. While it may be hard to explain this on a resume, a cover letter is where you can highlight those skills. This means that you must ensure you have a well-composed and detail-filled cover letter if you want to land one of the great engineering internships available.
Networking Matters More than You'd Think
Everyone knows that networking matters, but most people don't realize just how much it matters to land an internship or job. In fact, networking accounts for 85% of all jobs filled, surpassing job listings on online search engines. While it's easy to apply to jobs and internships online, it's also highly recommended that you devote time to building your professional network. For students looking to find engineering internships, there are several opportunities for networking on their campus. Oftentimes, this practice turns out to be more successful than applying through online job boards. Speaking to professors, attending career fairs, and even turning to people who you have met over the years can all contribute to landing an engineering internship.
If you are going back to school and know that you want to jump-start your career, engineering internships are a great way to help along that path. Undoubtedly, getting your degree matters the most, and that's the first step to a new career. However, recruiters also factor in your internships, and if you've previously interned in the engineering field, then it will be much easier to land a highly coveted job that sets up the rest of your future.