Main Content
In Training, Relationships Come First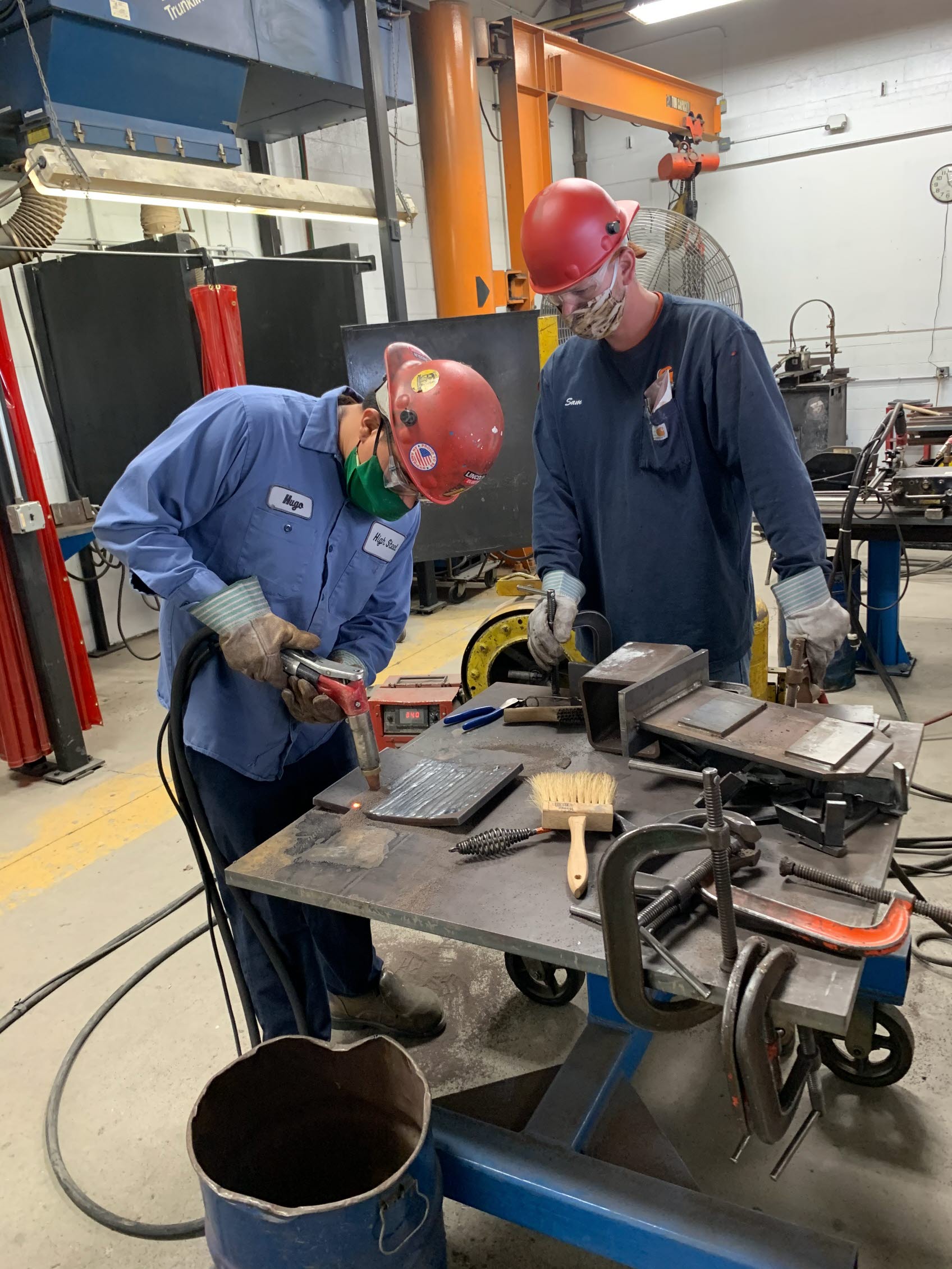 I'm an Associate Industrial Engineer and Instructor at High Steel University. Previously I was an instructor at the Lebanon Career and Technology Center where I was introduced to High through their paid welding training program that gave my students a leg up in the field. That they supported these students really said a lot about them and was one of the reasons I was attracted to High.
In my role, I train current and new co-workers in welding. One of my great passions is to guide my students in their careers with High, helping them to find the best job for their abilities and interests.
We have a very tight team of trainers. Some of the veterans in welding are part of the training process, passing along tried and true techniques many of which are unique to High and heavy steel fabrication. We work well together and have a system down where we can train all co-workers to High standards. It's a great culture and a very positive working environment.
I believe that relationships are paramount. My teaching philosophy is "Relationship above all else." If I have a trustworthy relationship with my students, I can maximize my teaching opportunity while also maximizing the ways they benefit from my services. It's my way of living The High Philosophy. It is truly gratifying to see the "Aha!" moment when someone takes hold of a concept and makes it their own.
Outside of High, I work with the students at Thaddeus Stevens College of Technology as a 100-hour welding instructor on evenings and weekends. Many of the graduates decide to join High. We onboard an average of two to three motivated and talented welders per class depending on demand.
When I'm not teaching welding, I'm studying for my next High opportunity. High allows me to cross-train into quality control and I am working to learn the depth of radiograph testing. I'm also working on an online degree in Business Management Administration which is covered under High's tuition reimbursement program.
My family is extremely happy with my career at High. When I tell my friends how well it's going with opportunities and benefits, they ask "Are they hiring?"
- Hugo G.