Main Content
Becoming a Production Maintenance Technician in Steel Fabrication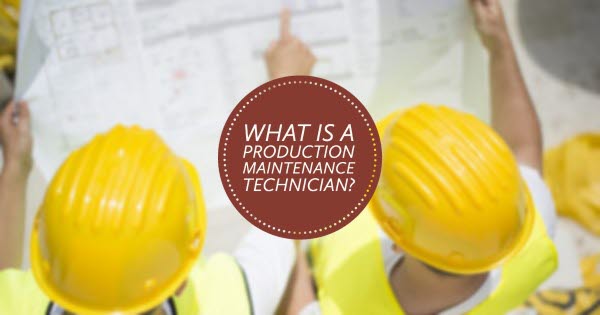 For many young people, the future can be an exciting time. The opportunities are endless. Students will carve out their paths in college, the military, a trade, and other career-training schools, or they will hit the ground running and begin their careers right away. No matter what young people choose, they can have a successful life. One career path to choose is that of a production maintenance technician in steel fabrication. Follow along for some more information about this exciting and gratifying career option in production maintenance and how you can advance your skills for steel structure jobs.
Why Pursue a Production Maintenance Job in Steel Fabrication?
Overall, landing a career opportunity as a production maintenance technician in a reputable company requires a high level of organizational insight and the ability to monitor and implement various projects and deliverables in a fast-paced environment. Furthermore, great communication skills are vital for coordinating processes and efficiently developing new initiatives among team members. More importantly, mechanical aptitude and in-depth knowledge of engineering principles, systems, and applications are foundational skills that ensure orderly procedures and successful results. Steel fabrication technicians must also follow safety procedures and are responsible for using specialized equipment correctly.
If you possess great analytical skills and are enamored with troubleshooting, repairing, and maintaining machinery, myriad opportunities can illuminate the production maintenance path for you! This profession relies heavily upon building strong relationships and a rigid communication funnel with multiple internal and external departments and stakeholders. Thus, having the proper combination of interpersonal and mechanical capabilities will give you the competitive edge to leverage a career in production maintenance in steel fabrication.
Roles Of a Production Maintenance Technician
There are many different roles of a production maintenance technician. They are most often found working in factories and other production plants. The specific duties vary depending on the size of the company and the organizational hierarchy that it abides by. In most cases, they work as a part of a more comprehensive maintenance team, and responsibilities are divided amongst team members based on their experience level. These mechanics are skilled in many types of machinery. They are tasked with installing, repairing, and maintaining the machinery that helps factories run. Additionally, they perform routine inspections and regularly test equipment for minimal disruptions and downtime. Lastly, they are tasked with training new employees to adhere to best maintenance practices and follow all essential safety protocols.
Technicians perform many essential functions. Typically, they analyze and resolve work problems while providing feedback and suggestions to enhance equipment performance. Monitoring machinery and equipment performance to meet specific requirements and running diagnostic tests are the key pillars of a technician's daily responsibilities. Despite just working on process efficiency, they also have to keep track of the work schedule and ensure that projects are completed within the desired timeframe. Part of their work routine is also preparing technical reports that thoroughly outline weaknesses and areas of improvement. While working in a team environment is critical in this field, production maintenance technicians are also required to be self-sufficient in routine repairs instead of just relying on a collective effort.
The main goal of a production maintenance technician is to oversee the operations of the plant equipment and make sure that everything is running according to plan. To be successful in this position, you should have excellent problem-solving skills and be quick on your feet. If everything ran 100% smoothly, this job would be a walk in the park. However, that is not always the case. Many times, the technician will have to troubleshoot and work out a solution to the problem. When problems arise, it can be detrimental to the success of the company. This will have a trickle-down effect on everyone. If the problem can be rectified quickly, then the impact will be minimal or even nonexistent.
Education and Training
Anyone wishing to become a production maintenance technician should study mechanical engineering or a similar subject in college. Ideally, they should have broad technical knowledge in order to easily maneuver through different tasks without much supervision. You will need extensive knowledge of mechanical and electrical systems and how to best maintain them. With these qualifications, you will be prepared to apply to a large number of jobs in the concrete industry.
Bringing to the table previous experience with HVAC systems in production settings is highly coveted by prospective employers. Typically, employers will require two years of maintenance-related experience, but many also offer extensive hands-on training jobs. To increase your employment odds, you will also want to familiarize yourself with the OSHA standards and regulations. Dangerous scenarios can unfold when the proper precautions are not taken. Knowledge of these safety standards will help keep you and everyone else safe while working. Since this is such a physically demanding job, technicians should be in good shape and have the ability to lift heavy objects.
For young people, the world is at their fingertips. There are countless local career options for them to pursue. Becoming a production maintenance technician is one such career path that can be incredibly rewarding. Rather than specializing in one specific area, production maintenance technicians should hone their skills in several areas, including HVAC repair, general building surveys, and electrical installation. Problem-solving capabilities are considered the greatest competitive advantage a production maintenance technician can have. They will encounter numerous problems and intricacies, and they must be propelled to diagnose the cause quickly and act accordingly under severe pressure.
Detail-oriented, physically strong, and versatile individuals who are willing to establish a safe and functional environment for all community members usually have the greatest success. Irrefutably, the term "jack of all trades" is just an understatement when we consider the repertoire of talent that maintenance technicians possess.