Main Content
Five Indispensable Skills Needed for a Construction Job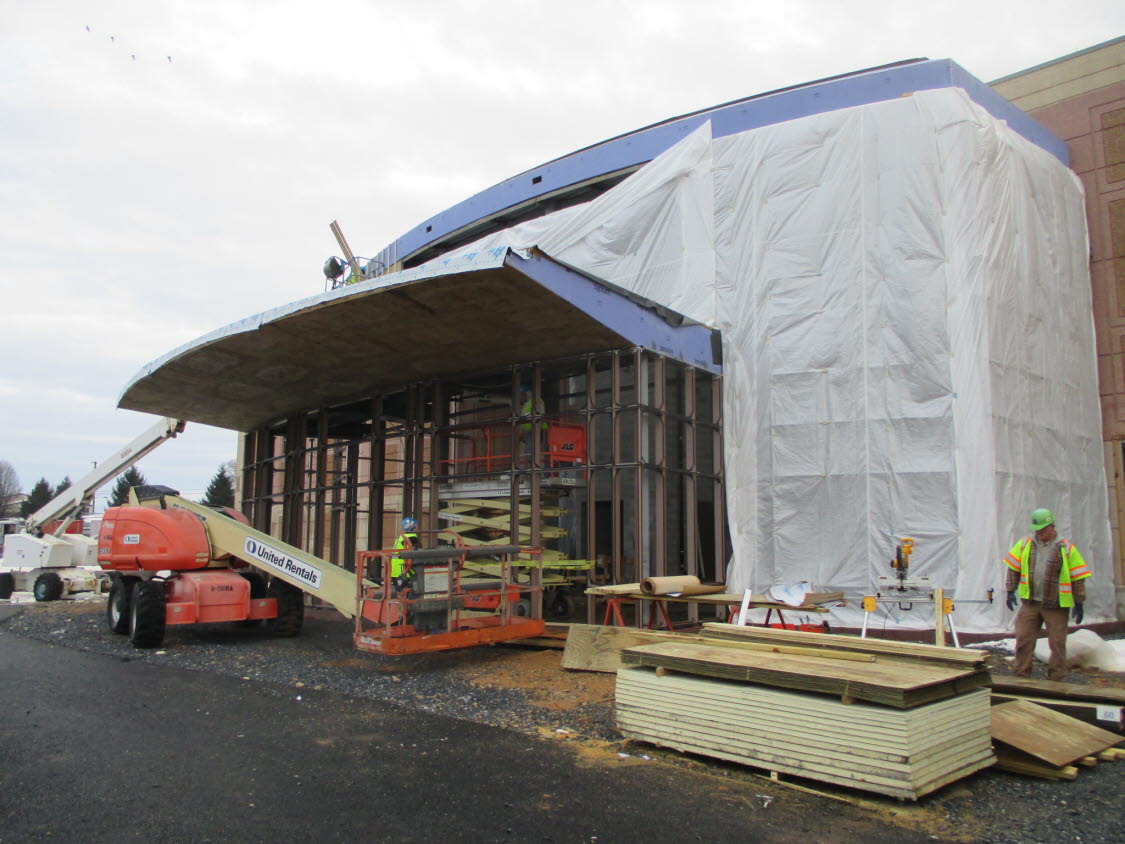 Acquiring the essential skills needed for a construction job does not occur overnight. While your first construction job might require some fundamental skills relating to being punctual, a self-starter, or goal-oriented, ascending to a higher position in a construction company depends mainly on your ability to master various soft and hard skills. Typically, the construction skills, education, and certifications required vary depending on your position in the company, your prior experience, the project's size, the contractor's demands, the project's location, and many other factors.
Undoubtedly, adopting and nurturing the proper construction skills will allow you to seize upon impactful community projects and achieve higher financial gains in the long run, as construction is a rewarding job for many experienced workers. Additionally, you will be able to effectively communicate with your co-workers and cultivate valuable management and leadership skills.
Our High Construction Company philosophy revolves around hiring talented and collaborative individuals who demonstrate technical aptitude and possess the interpersonal skills needed to manage different project phases effectively. As a winner of top honors in multifamily, senior living, hospitality, retail, and giving back projects in the region of Pennsylvania, we take a serious approach towards advancing our employees' and coworkers' personal and professional growth. Moving forward, we will continue to widen our development footprint throughout the community.
Here are the construction skills that our organization values the most:
1. Physical Endurance and Agility
As a construction worker, you must expect to persevere a significant amount of manual labor. Lifting heavy objects, tools, and materials and operating burdensome machinery requires incredible dexterity and energy. A substantial part of your job will demand physical endurance for many hours, while you also need to establish the right body posture to avoid injury during more onerous activities. With frequent practice and healthier habits, you will be able to prevent accidents, find heavy lifting less cumbersome, and complete tasks on time.
At High Construction, our employees learn about the appropriate on-site safety practices during orientation. We will train you on topics such as PPE (personal protective equipment), personal responsibility, and site-specific hazards and dangers. You will learn to apply safety techniques and effectively warn others about potential unsafe activities. These training sessions will take place in a classroom setting or as e-learning opportunities. Moreover, we regularly hold safety stand-downs, which are work breaks that serve as opportunities for discussing safety improvement in the workplace.
2. Communication Skills and Teamwork
Construction projects can become even more laborious or even mismanaged if team members are unwilling to coordinate and communicate effectively. That's why it's crucial that you convey any problems, challenges, and questions that arise throughout the project and even ask for assistance when figuring out how to complete a specific task. Construction relies on team effort more than anything else and being able to voice your concerns and opinions will ease the process even more. Along with being a good communicator, you must also be a great listener and learn how to adjust your actions based on others' work.
Besides verbal communication, written communication skills are also essential to express directions and decisions more formally. Certain documents and reports are better communicated in writing, due to human memory limitations and the bulk of tasks that must be completed. With an efficient communication framework, you will instill trust and confidence in your co-workers. You will be able to foster a strong relationship with them inside and outside the organization. At High Companies, we consider teamwork to be instrumental for valuable accomplishments and personal development.
3. Project Management: Organizational and Leadership Skills
Knowing the basics of project management, including preliminary planning, budget development and management, and monitoring other challenges that arise throughout the project's life, will help you make better judgments and focus on the tasks that matter the most. Even though you might not be a manager, having basic leadership skills will help you prioritize goals and streamline the entire project. If you are a person that embraces structure, order, and productivity, you will not only see faster advancement, but others will probably emulate such impressive skills as well. As a result, effective strategic planning and decision-making can be reflected upon your entire team if you set the right example.
Our High construction management services can be effectively adjusted to large or small projects. We oversee the projects from inception to fruition, and we invest in managers, builders, designers who have impeccable organizational skills.
4. Design and in-Depth Knowledge of Codes and Regulations
Sometimes, a construction job will require being adept in design and other fields. Your ability to build or read blueprints and to understand where a specific project needs improvement will elevate you in your employers' eyes. By acquiring the proper design skills, you will also know what materials to use to withstand certain weather conditions. You also must be able to estimate material costs and make budget-friendly decisions. It is essential that you continue your education and technical aptitude with the appropriate training and apprenticeships.
You must also be aware of all regulatory guidelines that apply to the construction industry. Knowing how to build codes, adhere to environmental regulations, and the appropriate labor agreements will prepare you for when inspectors visit the construction site. You should also consider taking the Occupational Safety and Health Administration Construction Certificate, which evaluates candidates' knowledge of hazard recognition and teaches how to address such issues. Lastly, you should always shadow other workers, watch videos, and read related industry news.
5. Familiarity with the Latest Construction Technology
The construction industry is constantly evolving by introducing new machines, software, devices, and applications that can greatly optimize different projects' outcomes. Keeping your finger on the pulse of new developments will enable you to bring new skills to the table and make the job easier and more cost-efficient. Finally, you should always update your resume with relevant knowledge and skills to further advance your career and impress your hiring manager. You can always search for available opportunities by visiting our job application site. You can also directly fill out this form if you're having trouble finding the ideal position for your skills.