Main Content
Safety In Everything We Do
By: Fritz Shaak, Director of Environmental Health and Safety, High Companies
Our Commitment to Safety
Every June, the National Safety Council sponsors the "National Safety Month" campaign to provide safety tips and resources on a different weekly safety topic to help raise attention and awareness of important workplace and home safety concerns.
At the High® companies, the focus on safety is something that we do each and every day of the year. Safety is a well-established value at High and an important part of the first tenant of the High Philosophy of "Building Trustworthy Relationships." The single most important thing that each leader does at High every day is to ensure that all coworkers remain safe at work. Management's ongoing commitment to the safety of our coworkers, customers, and the community creates a positive safety culture throughout all the High business entities. This positive safety culture is reflected in the 90% favorability rating for safety in the most recent coworker survey results.
To help raise awareness and promote coworker engagement in safety programs and initiatives, High's corporate Environmental Health and Safety (EHS) team works closely with all of the High businesses to implement programs and policies such as an injury and illness prevention plan program, an EHS audit program, an incident investigation program, a training/certification program, and a recognition/awards program.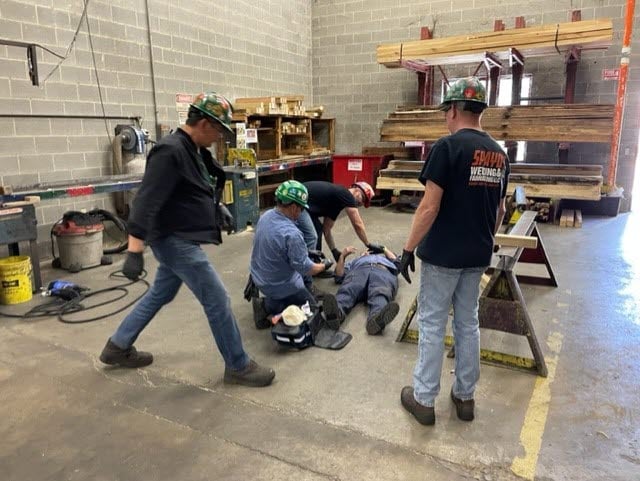 Corporate Safety Programs at the High Companies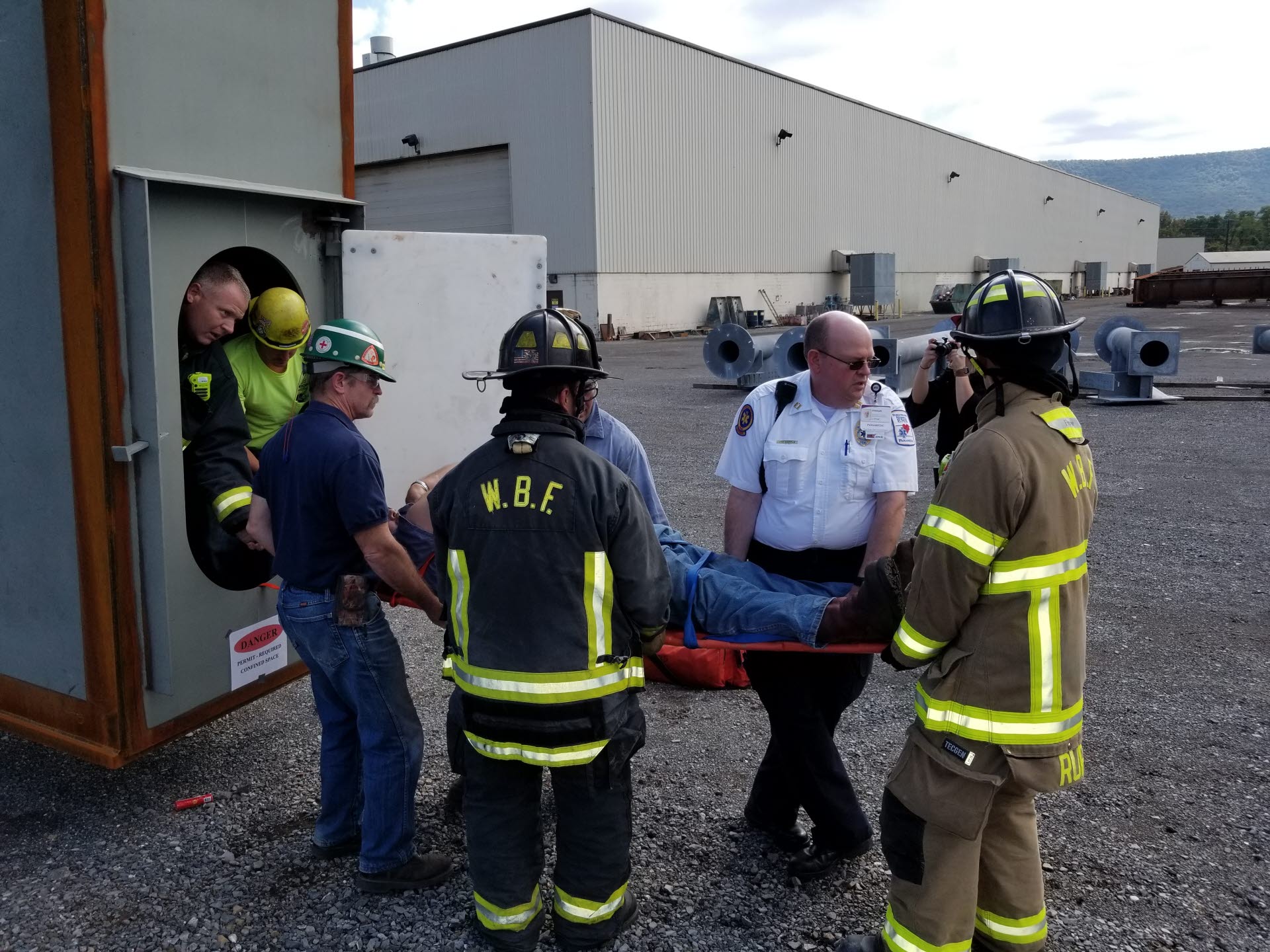 Here are a few highlights from High's safety and health programs:
Prioritizing First Aid: At High, we provide the time and resources for coworkers to receive first aid, CPR, and Automated External Defibrillator (AED) certification training. Currently, there are approximately 300 High coworkers across all our business units who have completed this training – which is conducted jointly by High Corporate EHS team members and Lancaster EMS. High has also provided AEDs at all our manufacturing facilities as well as at each High-owned hotel and residential property. High's Corporate EHS team facilitates first aid team triage training at our manufacturing facilities. As part of the training, coworkers serve as reenactors for injury scenarios and first aid team members respond with and follow through on emergency care. At High Steel, emergency drills are also conducted with local fire and EMS responders.


Participating in OSHA Safety Program: A great example of High's commitment to safety is High Steel Lancaster being a STAR participant in the Occupational Safety and Health Administration's (OSHA) Voluntary Protection Program (VPP). High Steel was first VPP certified in 1983 and most recently approved for continued participation in VPP in September 2019. OSHA's VPP program recognizes worksites that exhibit "outstanding" efforts by employers and employees for achieving "exemplary" occupational safety and health programs and maintaining injury rates below national averages for their respective industries. Being a VPP STAR site places High Steel Lancaster in a very small group of select companies that have attained this status.



Celebrating Safety: At High, we also recognize and celebrate our safety successes. Each year, High's Corporate EHS team hosts an EHS safety summit to recognize the High facilities and properties that achieved outstanding safety performance the previous year. At the conclusion of this event, High's executive committee selects the two winners of the President's Safety Award: one from the manufacturing sector and one from the real estate sector. For 2022, the two winners were the High Concrete Denver facility and the High Associates Greenfield Estates residential community. Read more about all the winners here.