Main Content
Why My Work at High Construction Is So Rewarding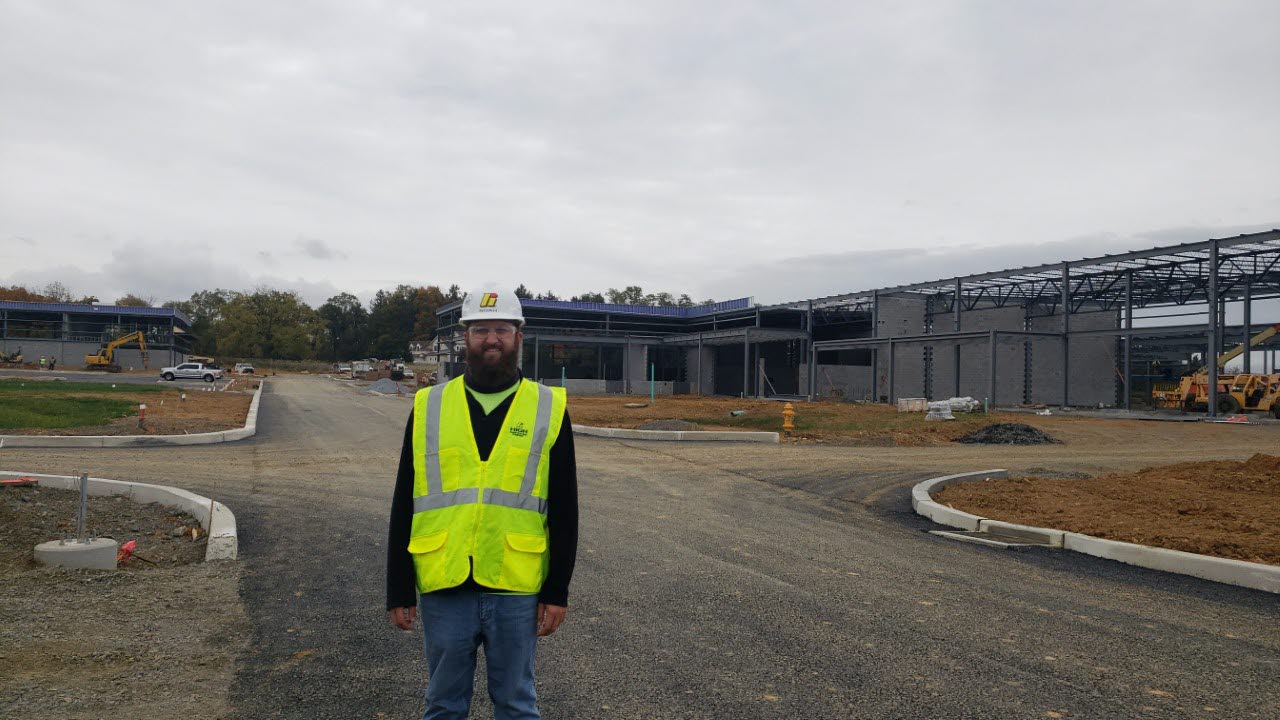 I am an Assistant Superintendent for High Construction Company. I provide daily reports and job scheduling as well as coordinating safety and timely communication on the job site.
Before joining High, I interned with different companies in the mid-Atlantic region but none of them felt as welcoming and willing to help me learn and grow. When I told my family that I was going to accept a position at High Construction they were very excited for me because they knew it was a company where I could grow and learn, and which would give me opportunities.
We have big company work ethics and experience but with a small company feel. Everyone here gets to know you on a more personal level and remembers or knows your name. Our leadership stands behind their co-workers.
Striving for innovation, relationship-building, and community advocacy
In recent times with COVID-19, I've seen High take a firm stand on the safety of co-workers and their families to make sure we're doing our part in keeping everyone safe and healthy. High wants to make sure they provide quality work and relationships with clients, partners, and co-workers, which makes working here rewarding. Part of why I came to High was because of The High Philosophy of building trustworthy relationships with everyone from clients to co-workers and being innovative leaders.
Being leaders for a better tomorrow is something I feel very strongly about. I don't look at my job as just a task to get through the day, but at how I can contribute to society. We're trying to make the world a better place for tomorrow, building peoples' dreams and futures.
Giving back is important to me. Recently I started to work with a small group called HART- Heartland Agricultural Relief Team, a nonprofit based out of Hallam, Pennsylvania that is focused on helping ranchers and farmers across the country recover after natural disasters. Also, I'm a big advocate for local businesses and try to support or spend money there first.
When I mention to people that I work for High they always say what a good company it is to get in with and that if I work hard, I can go a long way and be treated well.