Main Content
Tips and Advice When Looking for Hotel Jobs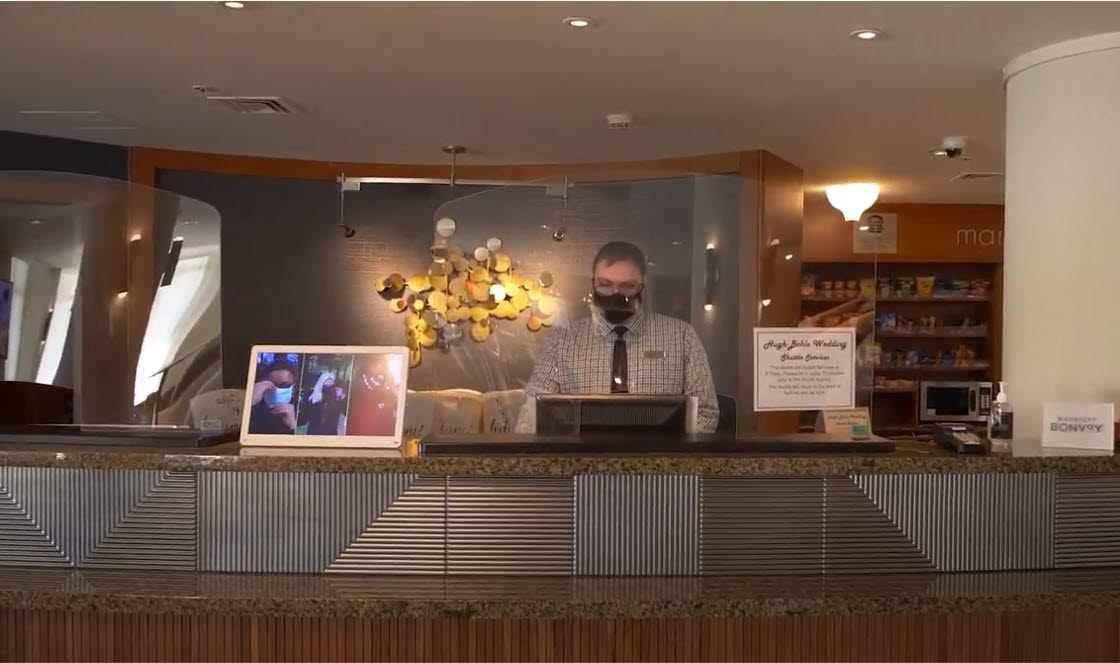 The hospitality industry is vast and dynamic, presenting young career professionals with a breadth of opportunities in entry-level and more advanced roles. While the pandemic resulted in furloughing a large percentage of hospitality staff last year, the sector is expected to rebound fully and return to pre-pandemic levels until 2023. As consumers are more poised to travel for leisure in 2021, hotels, resorts, theme parks, sports stadiums, and caterers are searching for highly energetic, attentive, and innovative individuals to offer a fresh perspective to the hospitality industry. If you're determined to venture into the hotel industry then read on for valuable tips and advice when looking for hotel jobs.
Finding the perfect hospitality job is an easy process if you've identified which aspect of hospitality interests you the most. Are you more interested in operational or corporate roles? There are numerous entry-level positions in the hotel industry, ranging from housekeeping to restaurant jobs that could help you gain a foothold on the career ladder for further advancement. Some other entry-level positions that can help you break into corporate roles include front desk representative, meeting coordinator, hotel breakfast attendant, bartender, hotel night auditor, and many others.
Are You the Right Fit For a Career in Hospitality?
If you're passionate about providing stellar customer service and using your organizational and problem-solving skills to make people's stay unforgettable, then a career in hospitality is your best bet! People skills are transferable and can open doors to many other opportunities within this ever-evolving industry. Despite possessing the inherent talent of excellent communication, many hospitality jobs have additional requirements, which can reflect specific education and training skills. Understanding which hospitality positions correspond to your personal and professional qualifications will further facilitate your job search and application process.
There are different levels of hospitality careers, either demanding direct interaction with people or requiring behind-the-scenes work, which are typically managerial roles. Great attention to detail, diligence, and professionalism towards customers can catapult you to an executive position with a higher salary and a more flexible schedule. Regardless of the varying skills required for each position, there are numerous ways to train and obtain these qualifications, either by trying online accredited courses or pursuing a more advanced degree in hospitality.
How to Find the Perfect Hospitality Job?
When it comes down to finding the ideal hospitality job, you need to resort to the proper channels and job portals. Hospitality job boards are a great opportunity to compare and contrast vacant hospitality positions and evaluate which job profile better describes your persona. Exploring job opportunities on hotel websites is also an effective strategy. Employers appreciate candidates who explore their websites and are familiar with the company's culture when applying for a job. Plus, many hotels don't advertise vacancies on job boards, so keeping an eye on some hotel chain websites will save you valuable time out of a rather futile search.
Another often ignored aspect of the job searching process is carefully reading the job description. Quickly skimming the job description can result in missing important information about specific qualifications and responsibilities, hence decreasing the odds of you landing the job. However, if you read the job description thoroughly, you will be more confident about accentuating your qualifications in your resume, cover letter, and during the interview. Furthermore, many candidates use job descriptions as valuable vehicles to improve upon a highly coveted skill by investing in various learning opportunities.
Another great way to showcase your personality and inclination to work hard for the company's long-term success is to visit hotels in person and network with employees and employers. Getting an insider to endorse your skills by showing them your true passion and dedication can get you the ticket to landing a job with them. When approaching future co-workers and employers, you must convey what you bring to the table in a cordial and professional manner. Asking if you can visit the company during an interview to gain a comprehensive inside look into the day-to-day operations will validate your enthusiasm to become a part of the hospitality workforce.
However, if you take heed of the above tips without putting much thought into your cover letter and resume, your future employer will not be confident enough you're a good fit for the company. Both documents are crucial for the decision-making process. Explaining your motivation to join the company, describing your career objectives, and highlighting your professional achievements are all critical pillars that distinguish your skills and work ethic from the competition.
Additionally, following up on your application process demonstrates how eager you are to land the job. If you haven't heard back after a couple of days, take the initiative to follow up with your recruiter and let them know that you would like to learn more about the position and the company's culture. Showing that you're genuinely excited about the position is a great virtue that is often rewarded.
Set Your Long-Term Goals
If you're considering a career in hospitality, then predefining your long-term career goals will allow you to ascend to your dream position instead of remaining stagnant. Many successful individuals in corporate roles rose through the lower ranks and advanced to higher positions by observing the hospitality business from the ground up. Even if you're new to the customer service sector, many hotels are willing to offer training and educational resources to get you on board. If you embody an adventurous, outgoing, and cordial spirit, a career in hospitality will be a fulfilling, fun, and rewarding experience.