Main Content
What Does a Hospitality Career Look Like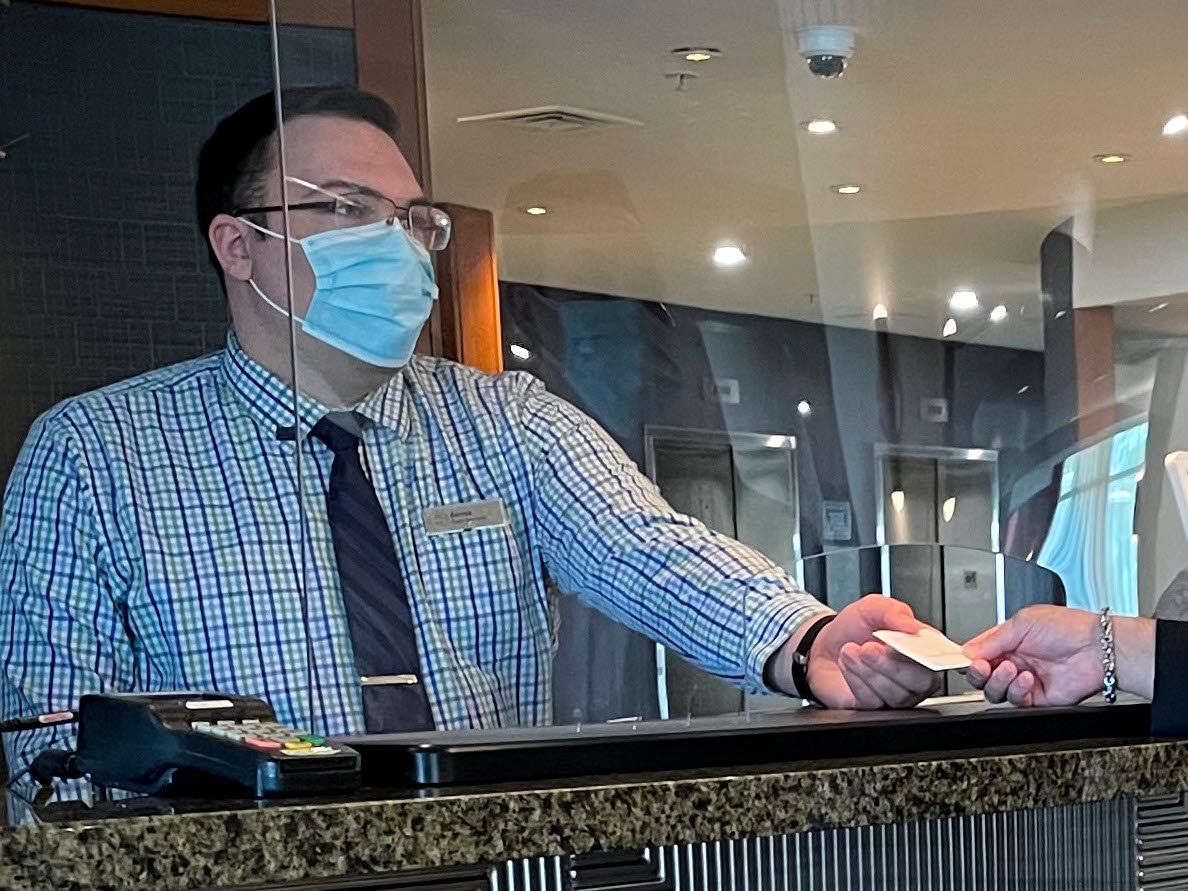 Finding a new career is difficult. Fortunately, hospitality is a rapidly growing field. Did you know that 67 percent of recruiters in hospitality say their biggest challenge is the lack of talent? There's a lot of talent out there, but it just doesn't know what hospitality has in store. Hospitality might be the ticket for a new and exciting career.
Hospitality Workplaces
There are hospitality jobs in different kinds of workplaces. They all involve working with the public. Some places where you might find employment in hospitality include:
Hotels and resorts
Restaurants and other food and beverage establishments
Catering businesses
Conference centers
Travel and tourism
Exciting Jobs in Hospitality
Many people joining the hospitality industry do so at entry-level positions. But the most exciting thing about hospitality is how you can gain experience and work your way up to more prestigious jobs. Let's take a look at some of the high-paid jobs in hospitality:
Sales and Marketing Manager
As a sales and marketing manager, you will be the person in charge of the hotel property's business and group business and revenue. Successful salespeople solve problems for clients and guests and work tirelessly to accommodate their requests. Your income can grow over time as you and your team are able to book more business.
As a sales and marketing manager, you will execute sales strategies and proactive business development tactics that maximize hotel profitability and achieve property revenue objectives. Your positive energy and passion for sales should be a motivating force that creates an "everybody sells" enthusiasm among the entire hotel team.
Assistant General Manager
You may find several types of managerial positions. The exact duties will depend on the company and industry.
In select-service or extended stay-service hotels, assistant general managers assist in and share responsibility for all areas of the hotel's operations, including the front desk, breakfast, and housekeeping. As an assistant general manager, you will assist in the selection, training, and development of hotel operations staff. If you have outstanding organizational and communication skills, a career as an assistant general manager might be for you.
Hospitality is Full of Exciting Opportunities
Here you have only seen two of the many amazing opportunities available in hospitality today. If you want to get into hospitality, take a look at your aptitudes and skills and choose the exact type of workplace that is right for you.