Main Content
From Student to Full-Time Welder at High Steel Structures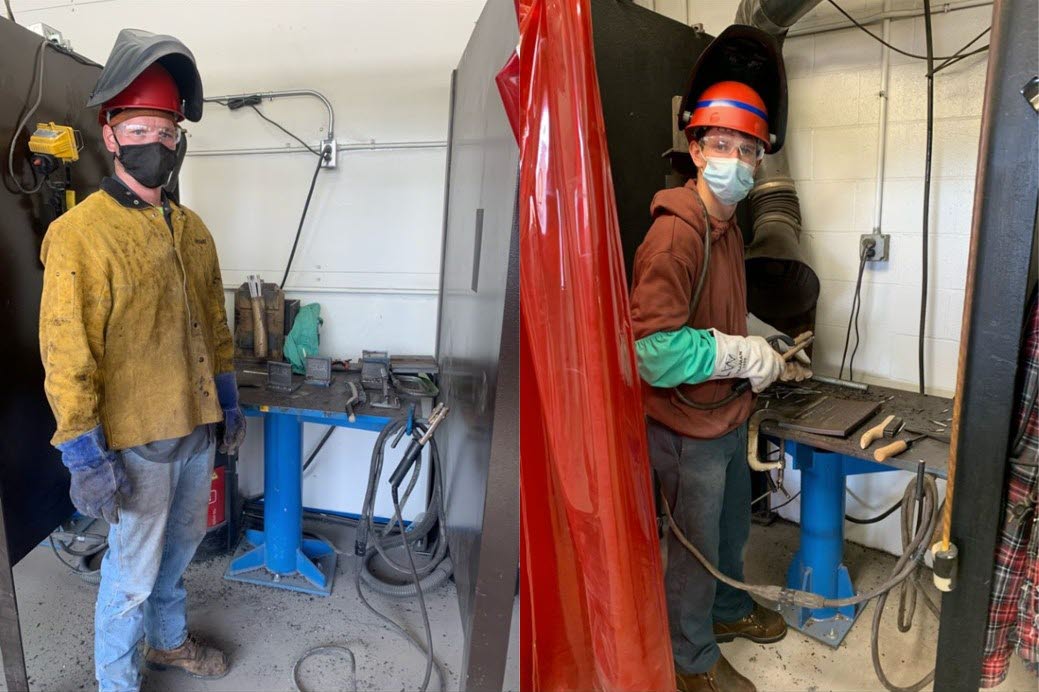 Our philosophy at High Steel Structures revolves around impactful projects that revitalize our communities. There's nothing like that satisfaction of using your hands to build something that people actually need. And there's nothing like building with steel. Strong, light, and flexible, steel gives shape to bridges and buildings that are vital to our economy. Putting this versatile material to work is the job of the welder.
High Steel Structures welding jobs in Lancaster and Williamsport PA
High Steel Structures is looking for welders in our Lancaster and Williamsport plants to build some of America's most iconic structures. Examples include the Governor Mario M. Cuomo (New Tappan Zee) Bridge in New York, and the Kosciuszko Bridge connecting Brooklyn to Queens in New York City, to name only two from a long list of noteworthy projects.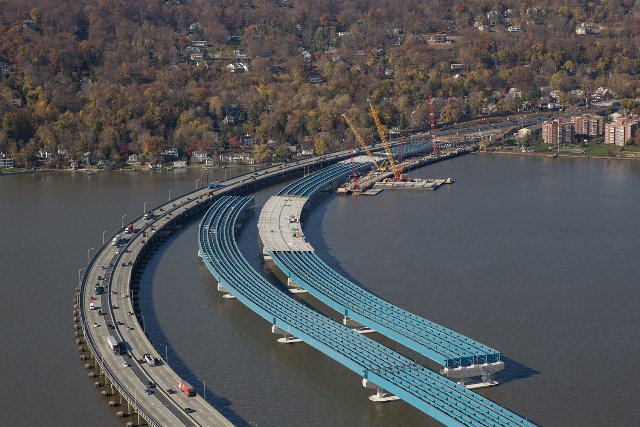 High Steel Structures Governor Mario M. Cuomo Bridge project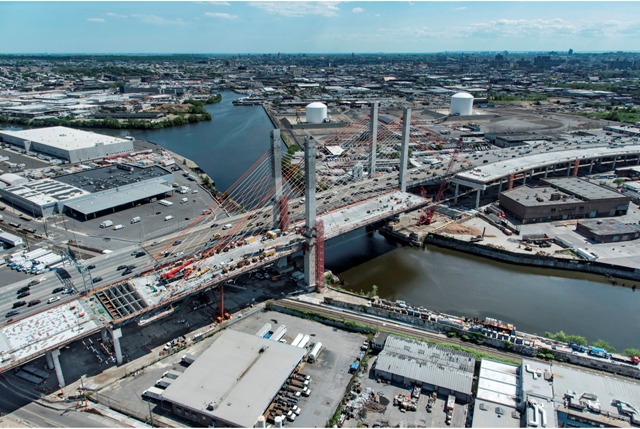 High Steel Structures Kosciuszko bridge project
The rewarding journey of two welders after joining High Steel University
Sam L. and Logan W. are High Steel welders who sharpened their welding skills at High Steel University. They took some time to explain why they decided to make the move to High, how they got where they are, and where they're going.
Sam L. I attended Thaddeus Stevens College of Technology's 100-hour Production Welding program. I began seeking formal training two years prior to joining High. My job is butt welder "Fab A" in Plant 2 North Bay. The job entails cutting and fitting metal pieces according to specifications and assembling and welding pieces in an industrial setting.
Logan W. I began my welding training at Lancaster County Technology and Training Center (LCCTC), in the full-time Welding Technology program. I learned about High Steel University from my classmates.
Sam L. My instructor at Thaddeus was Hugo Garcia who also works here at High. He talked very highly about the work environment and benefits at High Steel. He really was the one who convinced me that this is a career I can get into long-term. I came for the work environment, the employee benefits, and the training opportunities, and I have been very happy here.
Logan W. LCCTC cooperates with High Steel University by testing and training the welders. I am studying bridge basics, layout basics, basic heating, and welding. I'm very impressed because they take the time to make sure you really understand the concepts so you can apply them correctly and consistently.
Sam L. During my internship at High, I worked on my welding training to successfully pass x-ray quality tests, and training and classes to prepare for on-the-job shop work. Interning gave me the opportunity to fine-tune the knowledge and ability I already had to become a valued part of the High team. What I liked most about interning was the ability to learn and add important information to my career choice and to get that information from highly skilled professionals.
Logan W. Some of the things I have worked on are certifications in shielded metal arc welding (SMAW), submerged arc welding (SAW), and tack tests. Also, I worked as part of a team in layout class where we helped each other mark cut lines on a grid. The experience helped me learn about different bridge terms such as camber, fascia, girder, exterior girders, and how to use a combo square.
Sam L. I feel very good about my High Steel experience. I'm working hard and I'm getting back more than I expected. My advice is, pursue something you love and understand, then never stop learning about it. At High, I can do that and have a real career.
Logan W. I believe my relationship with High Steel will benefit my career by giving me invaluable welding and shop experience. I would like to have a career as a welder, and I hope to work toward my CWI at High Steel. I would recommend High Steel University because of the very open atmosphere and quality of training.