Main Content
Co-Op Programs for High Schoolers: How They Can Kickstart Your Career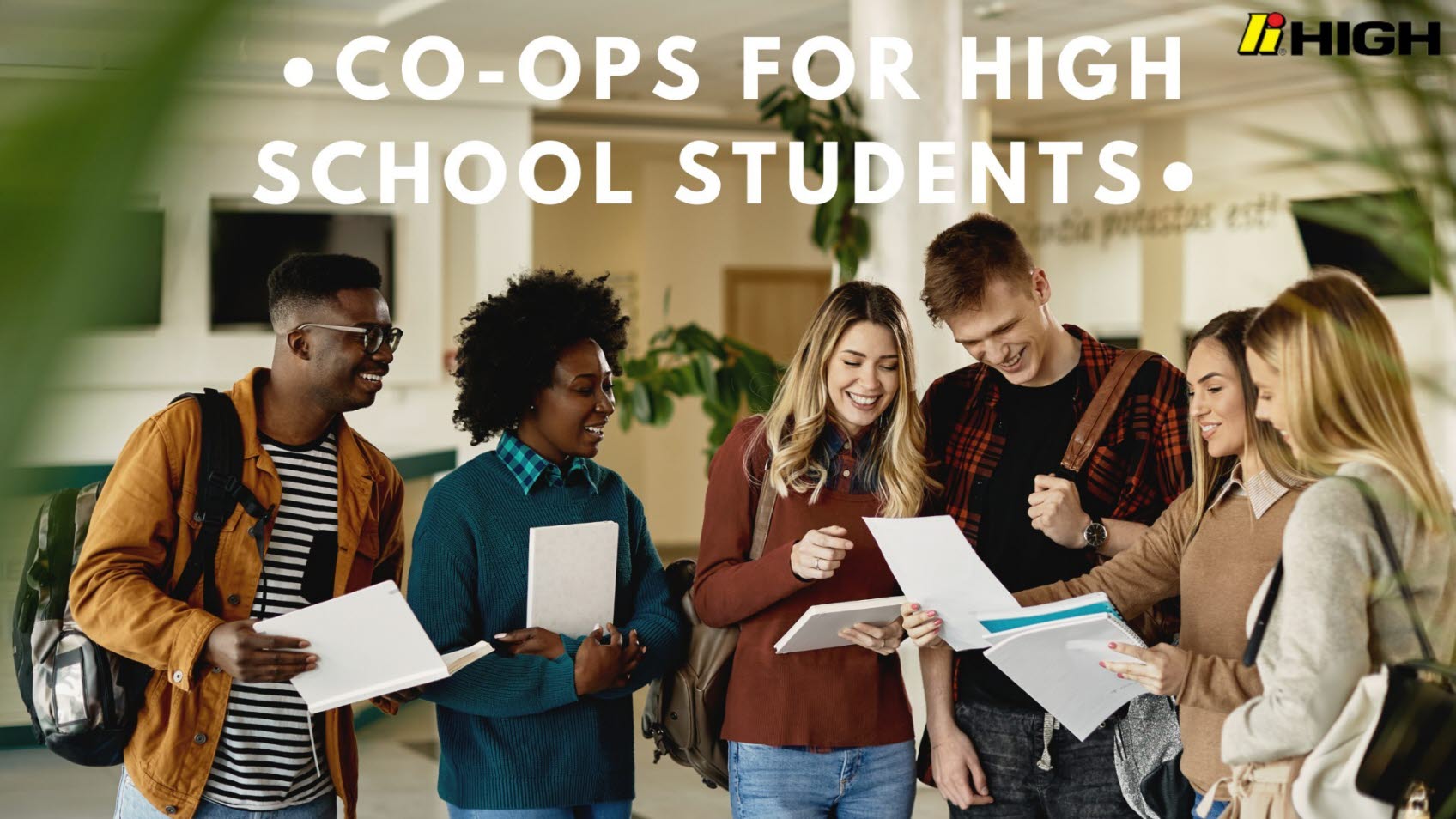 Cooperative education programs are a stepping stone for high school students looking to gain real workplace experience, develop their skillset and prepare for a fulfilling career in the field of their dreams. Typically, co-op programs don't offer compensation but reward students with academic credit, valuable connections, and practical skills.
When searching for a co-op placement, it's crucial to select a field that interests you and to have a conversation with your principal, guidance counselor, or co-op department about opportunities in your chosen field. The High companies can help you test drive your future career and earn vocational credits while being part of a team-focused organization. We sponsor co-op opportunities for junior and senior high school students who are looking to immerse themselves in construction, engineering, welding, and other fields.
Co-ops generally provide high school students with in-depth and extensive work experience at a very early stage in their careers. Let's look at some of the greatest benefits co-ops have to offer to high school students that can distinguish them as valuable members of the workforce.
1. Learn to Work Alongside Others
Perhaps the greatest gift of cooperative education is learning from others in the field and communicating frequently and efficiently about various project needs. Many students working at High-sponsored co-ops have assisted in building beautiful bridges, buildings, and other structures that serve as a lifeline for our communities. Their discipline, dedication, and cooperation helped make these structures what they are today.
By applying your knowledge out of the classroom and adopting new practical skills, you become much more knowledgeable about the industry you aspire to work in. You will enhance your critical thinking and problem-solving skills by using state-of-the-art equipment and new procedures with your team members. You will also observe their performance by shadowing them daily and in that way, improve your own weaknesses and strengths. Learning how to conduct yourself on the job and demonstrate professional behavior is invaluable for the transition from school to the workforce. In turn, your teammates will appreciate your hard work and methodical input and give positive feedback to your team leader about your capabilities and career prospects.
2. Dive into the Challenges of Your Field
There's no better way to discern the unique challenges of your career of interest than being involved in real-life projects. With a co-op, you can see how the information in your books is applied and observe how the pros address challenges.
Sometimes, new eyes on a significant challenge can be the catalyst for company and community growth.
For example, engineers are challenged to find innovative solutions to help third world countries, identify viable alternative energy sources to minimize carbon footprint in manufacturing, and address climate change. As a young professional with a sharp mind and analytical skills, you might have the opportunity to reassess these problems and present life-altering solutions.
3. Bring a Fresh Perspective from Your Class
Nowadays, High Schools are equipped with technology, educational resources, and materials that can be indispensable in the workforce. Engaging classroom discussions, team-based projects and assignments, and the ability to connect with professionals, experts, and leaders through interactive conferences and seminars are all ways in which unique perspectives can be exchanged.
Experiential and situated learning is just as important as learning the theory behind key concepts. That's why schools are so significant players in laying the groundwork for exceptional social and critical thinking skills, while companies and organizations become breeding places for those skills that benefit entire communities. Your opportunity to shine and climb the career ladder is also dependent on your ability to think out of the box, be vocal about the needs of the community and how they relate to your job, and devise ideas that will streamline processes.
4. Receive a Job Offer Immediately After Graduation
It's no secret that graduates with co-op experiences are more employable upon graduation. After working with a respected and renowned organization, you will stand out and get a leg up on the competition in your field. As a result, you will also be a much more well-rounded and confident candidate than others who only have academic credentials. Job applications and interviews will become a breeze with your track record of work experience.
Co-op programs provide substantial benefits to students, employers, and the community. They promote maturity and fast development of interpersonal and practical skills and give students a competitive edge after graduation. Employers benefit from motivated and work-ready individuals, and the community prospers from students' sense of social responsibility towards their peers.