Main Content
Nine Perfect Jobs for Career Changers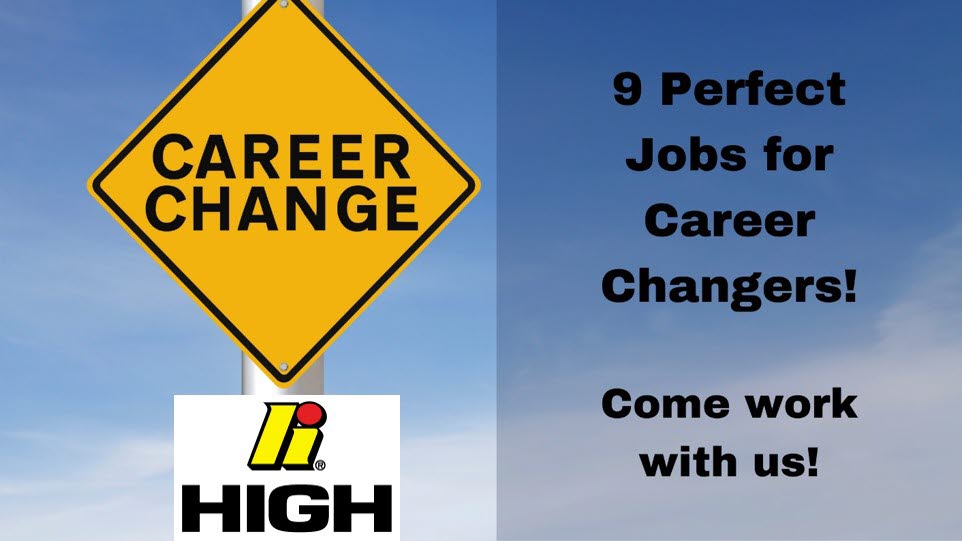 If you're thinking about changing careers, deciding what to do next can be challenging. We're here to help. Did you know that most jobs are found through networking? Also, many companies have comprehensive job boards that provide you with myriad job opportunities in different sectors. We've done the legwork to help you figure out where to start looking — read on for information about nine jobs that are perfect for career changers.
1. Apartment Community Leasing Consultant
Working as an apartment community leasing consultant is a great choice if you enjoy working with people and have experience in customer service — make sure to highlight any experience you have working with the public on your resume.
2. Project Manager
Tons of different industries need project managers — experienced workers who can oversee the production process and ensure that everything is completed on time and to spec.
3. Business Development Representative
Business development representatives work closely with companies interested in expanding. You'll spend time reaching out and creating relationships with potential customers and working to identify new customer needs.
4. Hotel Front Desk Representative
This is a great option if you're interested in part-time work and enjoy problem-solving. While customer service experience is preferred, you can often demonstrate the required skills by highlighting other experiences on your resume.
5. Hotel Assistant General Manager
Hotel assistant general managers require a bit of hospitality and management experience. You can demonstrate that you have the skills by discussing your customer service and managerial experience gained through previous jobs.
6. CDL Truck Driver
While you'll need to invest in a bit of education to qualify for this job, it's a great option if you're looking for independence. You can often find work as a subcontractor that lets you decide when and for whom to work.
7. Ironworker
Ironworkers are often in high demand in areas with lots of construction. You'll need to obtain the proper license to apply. But make sure to take a look at the various apprenticeship programs offered by some unions.
8. Housekeeping Inspector
Housekeeping inspectors ensure that rooms are cleaned to the hotel's standards. You'll need great organizational and people skills, so make sure to indicate what prior work you have that relates to these skills.
9. Hotel Housekeeper
Hotel housekeepers clean rooms at resorts and hotels. It's a great option if you enjoy working independently and don't want to regularly interact with customers.
If you want to change career paths, the best time to start is now. With these different options, you can consider changing your career's trajectory using the experience and resume you already have.