Main Content
Searching for Part-time and Full-time Hotel Jobs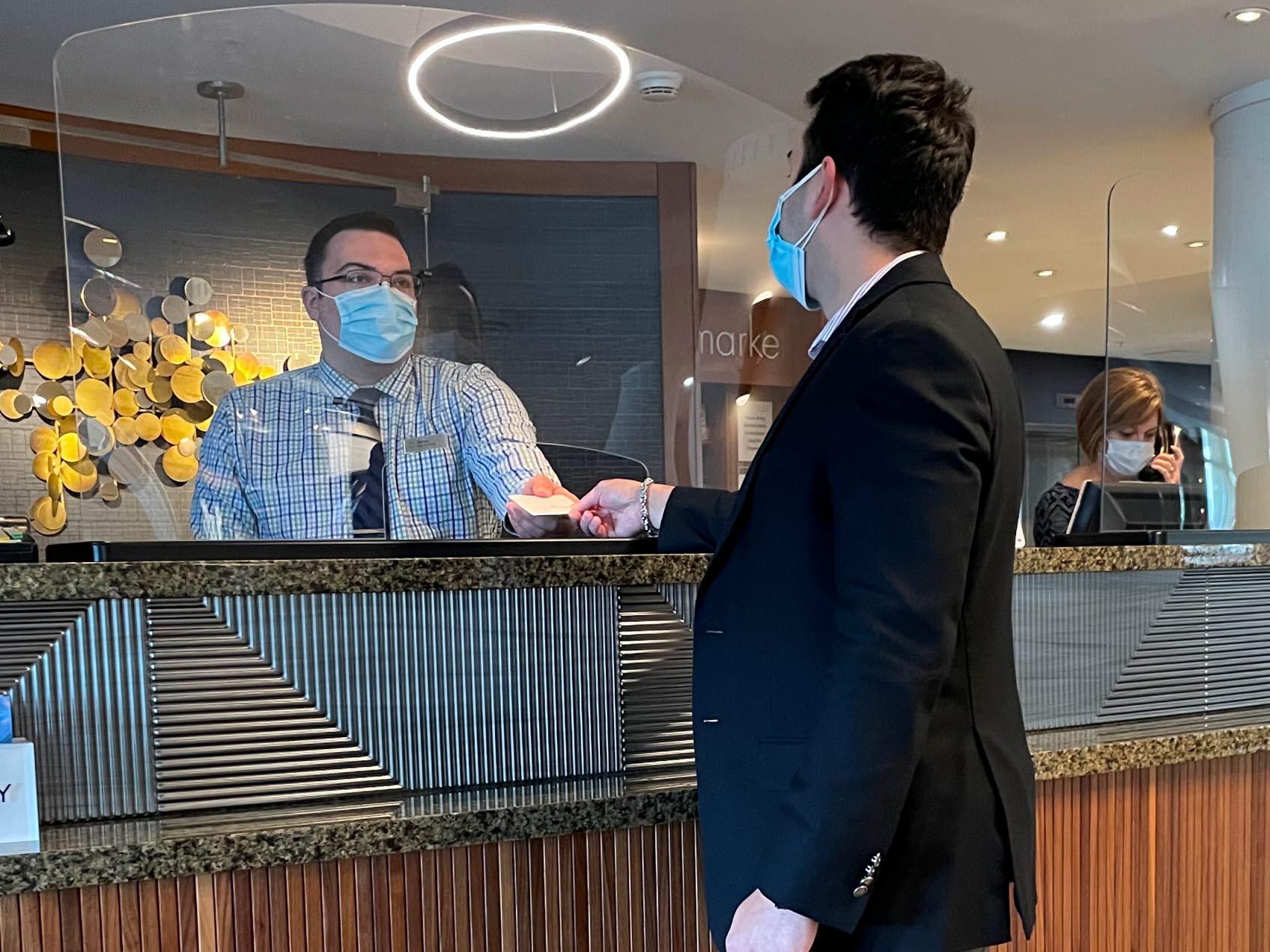 The hospitality industry is recovering as the pandemic has begun to subside in most states. According to the US Bureau of Statistics, 15 million people were employed in the hospitality industry before the pandemic hit and many of them were at grave risk of losing their jobs.
Today, more than a year since Covid-19 impacted the world, the hotel business is seeing positive signs of recovery. The reservation volume for the summer of 2021 is 110 percent higher than the booking volume that was calculated last year. Whether you're searching for part-time or full-time hotel jobs in your area, the career options are endless.
What Positions Can I Find in Hospitality?
Being one of the broadest industries offering a myriad of entry-level roles and management positions, hotels are a great selection for those who possess excellent communication skills. Most positions revolve around helping visitors enjoy their leisure and recreational interests.
Finding a job in the hospitality industry does not have to be a hard task as long as you can convey to your employer that you are passionate about delivering the best customer experience. Whether you prefer to work in a concierge position, in housekeeping, food preparation, or bartending, you must demonstrate that you are willing to provide the highest standard in guest service. Many companies also take the time to thoroughly train their employees to climb the corporate ladder.
Which Position Is Right for Me?
Most entry-level positions in hospitality are easy to apply to. Securing a job is not complex either because most hotels have a high turnover rate, and employers are always seeking hardworking and trustworthy individuals. Some companies don't even require formal education for entry-level positions in the hospitality industry. With a high school diploma or GED, it can be relatively easy to land a part-time or full-time job with a decent salary.
On the other hand, management-level positions might require a bachelor's degree. A hotel manager, for example, must ensure that hotel operations are running smoothly, supervise staff, and handle finances. Having strong business and interpersonal skills is a crucial aspect of the job. Some positions, such as a hotel sales coordinator, might require a high school diploma or some other type of certification. A sales coordinator is typically energetic and has outstanding customer service skills. Typical job responsibilities include liaising with sales and operation teams to create an impeccable customer experience, responding to inside group and meeting sales inquiries, controlling all required administrative services, ensuring group reservations are managed properly, and attending weekly sales and revenue meetings.
How Do I Search for Hospitality Jobs?
While previous experience might be mandatory for corporate positions, customer service jobs do not have such strict requirements. Proving to your potential employer that you are adaptable and willing to learn and work for an extended time period will help you secure a permanent position, even if you were just searching for a seasonal job. Also, make sure to search for opportunities in different states. For example, High Hotels Ltd., a leading operator of select-service and extended-stay hotels, offers hospitality positions in Pennsylvania, New Jersey, and New York.
If you are willing to travel a couple of miles for a rewarding career opportunity, then applying to a hospitality job at High Companies might be the right choice for you! The hospitality industry is a vibrant field, which calls for pleasant and friendly people. There is a wide range of employment options depending on your personality, career interests, and educational background. Whether you love working with the public or supervising staff operations, entry-level or part-time hotel jobs are a great career stepping-stone for you! If you define your long-term objectives and go the extra mile to prove your worth, you will see many more career opportunities unfolding in front of you!