Main Content
Inside My Career Change from Accounting to Operations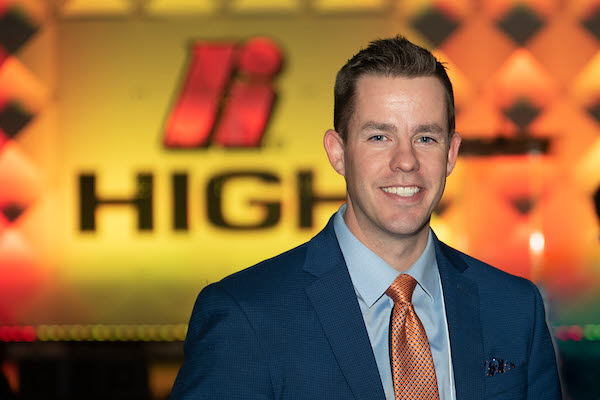 A conversation with John McCormick, General Manager of StructureCare, one of High's fastest-growing businesses
What is your background?
​I graduated from the University of Pittsburgh with an accounting degree 15 years ago. I've worked for four different Fortune 100 companies in various finance, accounting, and strategic roles. Six years ago, I came to High and since then I have held two very different roles. Initially, I was the group controller for High Concrete Group and High Structural Erectors, however, in the last four years, I took on the General Manager role at StructureCare. I believe I'm one of the first in High to transition from accounting and finance to operations.
What is StructureCare?
StructureCare is a high growth opportunity within High Industries that has tripled in size within the last three years. StructureCare offers comprehensive service and repair solutions to the parking garage industry. With our staff of engineers, project managers, and client service managers, we do everything from root cause analysis to coordination and execution of repair scopes. Our clients value our relationship as much as we do because they know that we can solve problems that others can't, so they keep coming to us looking for answers.
How did your accounting career prepare you to lead StructureCare?
P&L and Cash Flow management is a key responsibility in this role.
A solid foundation of accounting, finance, and economics helps you to understand and communicate how key business decisions impact results.
My experience in budgeting, forecasting, strategic planning, auditing, and financial statement analysis really helped to shape a strong foundation for this career advancement opportunity.
Please describe your business philosophy and how it applies to what you do.
My philosophy is that we should boil things down to the lowest common denominator and drive decision-making within that framework. For example, I tell everyone that I hire (20+ people in the last three years) that I don't know how long we will spend working together, but that my goal for them is to be happier and smarter than when we first met. This is a mutually beneficial equation. If they are happier, they are willing to work harder and the organization benefits. If they are smarter, they will have developed additional skillsets, and the organization benefits again. (This is of course if we continue to challenge them.)
What are you most passionate about in your work?
The growth and development of our team and its culture are by far the most exciting and challenging things that I have ever done in my career. To watch us grow from an engaged six-person team to an equally engaged 26-person team in a little over three years has been fascinating. I believe that one of the keys to the team's past and future success is that we embrace conflict; however, we focus on the problem, not the person. You may need somewhat of a thick skin but once you buy into the fact positive conflict drives progress, you'll embrace candid feedback and relish the benefits it offers both personally and professionally.
Do you have any advice for people who are starting on an accounting career path?
Stay aware of opportunities to focus on developing your problem-solving and leadership skills. I think if you can find challenges to help you develop in these two key areas, you will build transferable skills to help you should you want to explore second career options.
Early on in my career, I was lucky to have several key mentors and experiences that enabled me to compile a career strategy that was inherent to the type of work I was doing and my abilities. Had I been a lawyer or engineer it might have required a different strategy. My personal strategy has developed into three key areas:
1. Think of your career as a series of projects. The projects might be three or more years in length depending on the complexity and breadth of your role.
Phase 1: Learn everything about your role and any other role that touches it.
Phase 2: Leverage your new knowledge to drive changes that can benefit the department or organization.
Phase 3: Control the changes you've driven and begin to look for your next challenge.
2. Build your own corporate ladder. Don't get stuck on a rung waiting for an opportunity to be given to you.
Theoretically, we all carry around a bag of skillsets everywhere we go. I believe your ability to climb the corporate ladder is directly correlated to the number of experiences and challenges you have in your bag.
I also believe that your role should be a mutually beneficial relationship between you and your current employer. You get 100 percent of the experiences and the organization gets 100 percent of your efforts. It's a Win/Win. It's important, however, to take on experiences with no expectation of immediate financial return. Don't ask for the raise just because your boss asked you to take on additional tasks. You must believe that every experience is an investment in your future self and that it will benefit you somewhere down the road.
If there are no new experiences or challenges being offered, be comfortable with moving to an organization that is willing to offer them. You are not "jumping" jobs, you are charting a path for your own career in a new world where not everyone stays at the same company for the length of their career. Some might even leave and come back to the same company and that should be OK.
3. Find a company and a career that's a fit for you. Don't look for a company you need to fit into.
I spent my first10+ years as an accountant and was considered high performing in that field. While at High I took a personality test that told me I should be doing anything but accounting. I decided to take a chance and once I shifted to operations in a client and co-worker facing role it allowed me to leverage attributes inherent to my personality and made me happier than I've ever been coming to work each day.
At High, I feel like a valued part of the organization and not just a number. I'm proud to be working at High because of the fantastic reputation it has in Lancaster County and beyond.