Main Content
Hospitality Jobs for Older and Experienced Workers Finding a New Career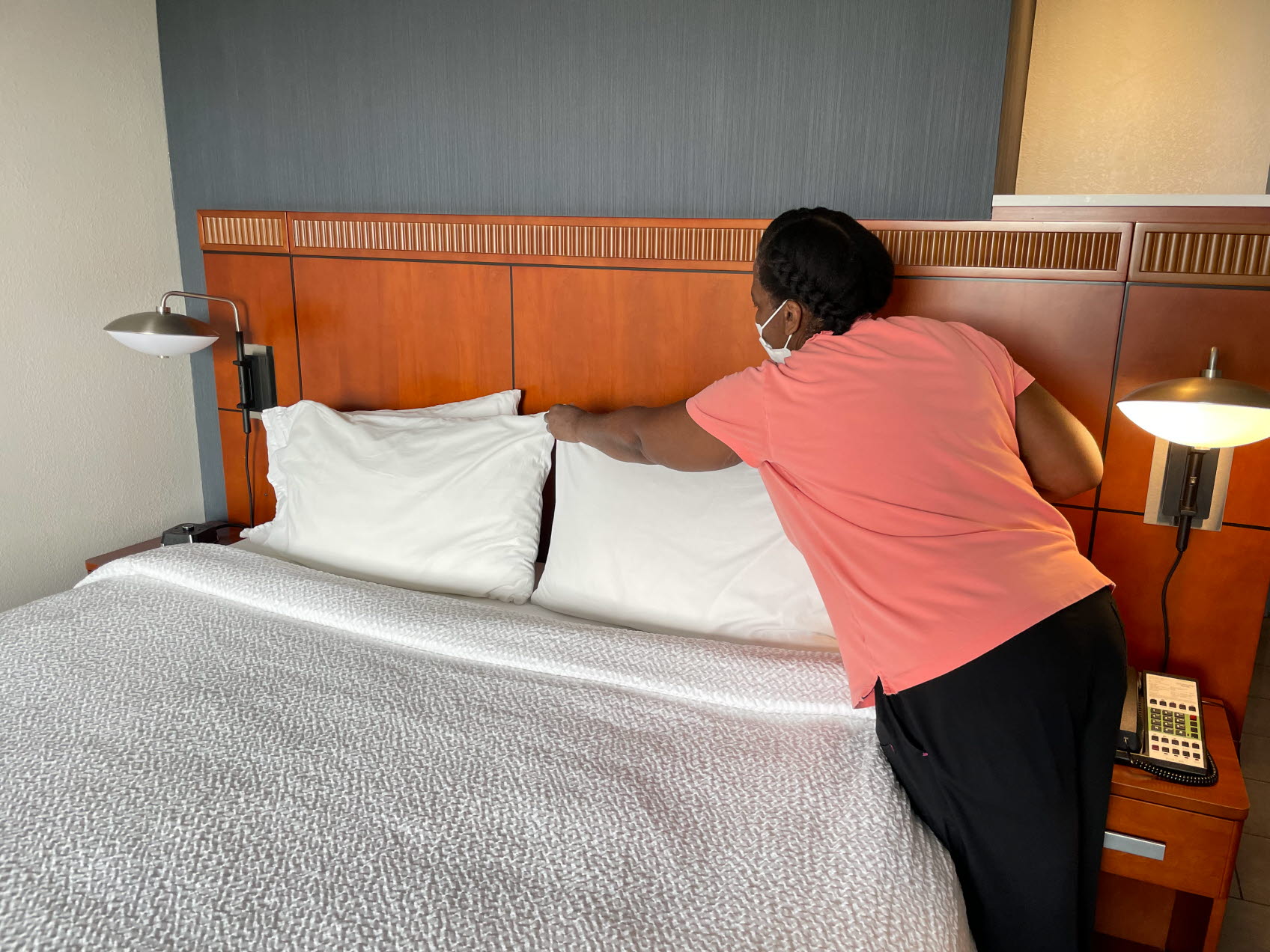 There are a lot of hospitality career opportunities for people over the age of 50. Anyone in this age range will likely bring in a lot of workforce experience. Apart from that, they are also able to acquire the knowledge needed to take on something new.
Here's what you need to know about hospitality jobs for older and experienced workers who are interested in finding a new career.
Housekeeping
Housekeeping at a hotel is an excellent job opportunity for older adults who are finding a new career. Being a housekeeper at a hotel is a simple and quiet job that provides a level of independence. While the cleaning aspect itself is quite simple, a housekeeper can also enjoy working alongside a team of cleaners. This gives a person who is finding a new career the opportunity to forge friendships on the job.
Hotel Restaurant Attendant
Older workers who are finding a new career may be interested in hospitality because it provides them the opportunity to work on a team and communicate with the public. Many hotels have restaurants, bistros, and breakfast areas for guests that need friendly and professional attendants. If finding a new career in hospitality is of interest to you, consider a position as a hotel restaurant attendant.
Hotels also need bartenders, hostesses, and servers for their dining areas. If you have experience in customer service, any of these job titles may be a good fit for you.
Hotel Front Desk Representative
A hotel front desk representative position is another job suitable for older and more experienced workers, especially those who have worked in customer service or retail. Excellent people and communication skills as well as a friendly and upbeat demeanor are important for this title.
Being a front desk representative at a hotel also requires technical knowledge. Front desk workers need to answer the phone, work on a computer, and be able to quickly pick up on hotel computer systems to help coordinate room bookings. If you are capable of learning new technical skills, this hospitality job may be up your alley.
These are some of the exciting hospitality jobs that older and more experienced workers who are interested in finding a new career can take on. If you are looking for a job at this stage, it's important to remain professional. In fact, a study of about 2,000 hiring managers showed that about a third of them already knew whether or not they were going to offer a candidate a job within the first 90 seconds. A properly drafted resume and cover letter are required to obtain these types of positions as well. Therefore, when it comes to finding a new job, reach out to a reputable company like High. Our experienced and savvy career development workers will help you prepare to take on a new hospitality role.