Main Content
Growing Together at Greenfield
It has been more than a year since we introduced our enhanced brand for Greenfield, and I'm thrilled with the new and exciting things that are happening. Yes, the logo has changed, and the entrance signs are new. But much more than that, the tenants, residents, and students of our community are engaged in sustaining activities that support better living and health.
Our mission is to be a Center for Community, a place where we pursue a wholesome life, one that's healthy, active, reflective, natural, ethical, and connected. That has truly taken root and people are realizing the benefits. They're following our rolling calendar to be part of what's happening.
And that's just the beginning. We're listening to community feedback and adding new activities and events that people want and care about. It's one of the most rewarding parts of my job, and I look forward to it every day.
Here's something that's important to our company and to me personally: if you haven't done so already, get vaccinated! We've partnered with CNS Occupational Medicine to offer FREE COVID-19 and flu vaccines to all High co-workers, Greenfield tenants, residents, students, AND families.
High cares about people and about making our corner of the world a better place than it was when we found it. It's part of The High Philosophy, which is important to me because it aligns with my own values. As someone who loves Lancaster, making Greenfield into an even greater community asset is a role I am passionate about.
- Ashley Garcia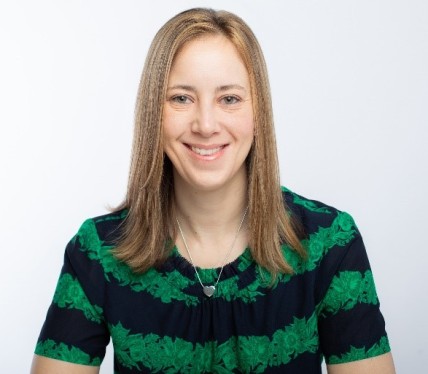 Ashley Garcia is the Marketing and Event Specialist for Greenfield, our mixed-use, community-oriented hub for business and life in Lancaster. She coordinates and oversees the activities that bring our community together in an environment that helps individuals and teams thrive and reach their fullest potential.