Main Content
Tips for Managing a Full-Time Internship While Being a Student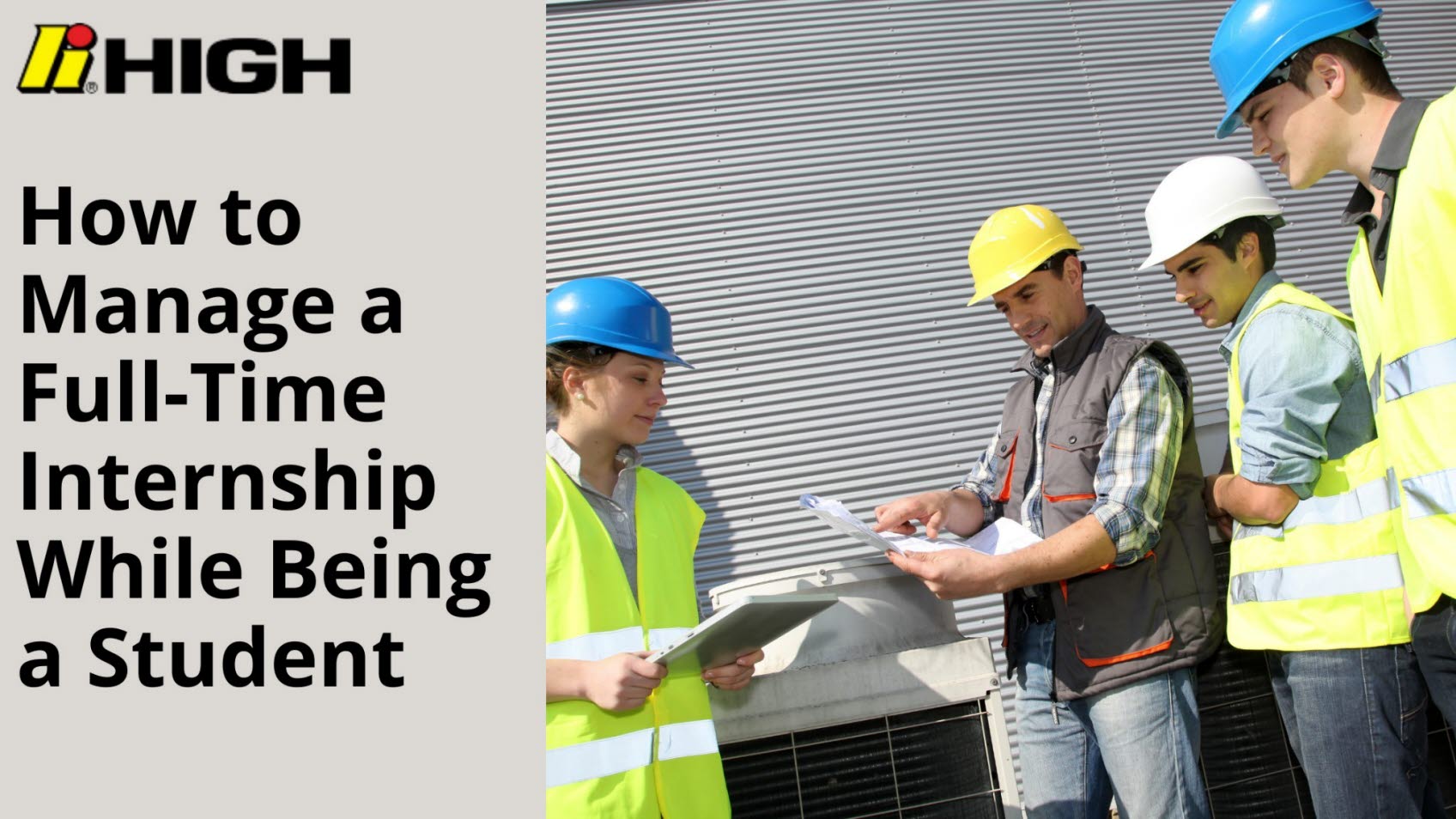 Internships are an excellent way to start your career. An internship will provide you with the opportunity to learn about the job of your interest, develop skills, and become employed after graduation. However, managing a full-time internship while being a student can be very challenging when studying and maintaining good grades should be your highest priorities. However, it can be perfectly achievable if you are organized. To get you started, here are some helpful management tips.
1. Practice Proper Time Management
Proper time management is a must-do if you want to be a successful student intern. It would help if you planned your days to accommodate time for work, class, independent homework, reading, and group work assignments. You can also consider taking night classes if your school offers them.
You can also make better use of your time to be more productive. Read and begin working on assignments while riding the bus or eating lunch. Take advantage of audiobooks and Ebook readers which are easier to carry than physical books. Always remember to take breaks, hydrate, and incorporate some movement into your day to remain healthy and energized.
2. Keep an Organizer
Apart from practicing proper time management, an organizer can help you manage your life as a student intern. Use an organization tool like Google Calendar to keep track of all your activities. The organizer will also work as a reminder and keep you up to date with things you have to do or accomplish within a specified period. You can also keep track of your tasks and priorities by creating your own traditional notebook list if digital calendars are not accessible. Based on the type of person you are, the organizer or agenda that will work best for your needs might differ.
3. Open Communication
Communication with your peers, professors, and supervisors is key to managing a full-time internship while being a student. Be clear about your schedule to balance school and work. Being open with them will enable them to help you better overcome various obstacles. Your supervisor can allow you to miss a day of work, and your professor can push back the deadline of an assignment for you if you explain your circumstances and remain honest. Transparency can strengthen your relationship with your supervisor and a full-time job might be waiting for you after completing your internship.
4. Be Present
Since you have many competing responsibilities as a full-time student and as an intern, it is crucial to be as present as possible in the tasks you're doing at a specific time. Otherwise, you might spend much time thinking about other responsibilities, which could cause you to lose focus.
Also, remember your overarching goal. College can be a fun experience, but responsibilities should come first if you want to fulfill your career aspirations and dreams within a few years. You might have to sacrifice a night out with friends or wake up early on a weekend to complete an assignment with an impending deadline. Know your limits and realize that a certain amount of work can be completed within a single day.
5. Take Time for Yourself
Working and going to school can make you extremely busy to the point that you don't have time for yourself. Take one day a week to wind down and relax. You can socialize with friends, read a book, play a game, or travel. Since 92% of companies learn more about you by looking at your social media platforms, be mindful of what you post during your free time.
Managing a full-time internship while being a student doesn't need to be complicated. Use these tips to help you become a successful student intern as you enhance your resume and become a career-minded individual. To find the best internship for your future career, contact High Careers today.