Main Content
From Controller to President: an Interview with High Hotels President David Aungst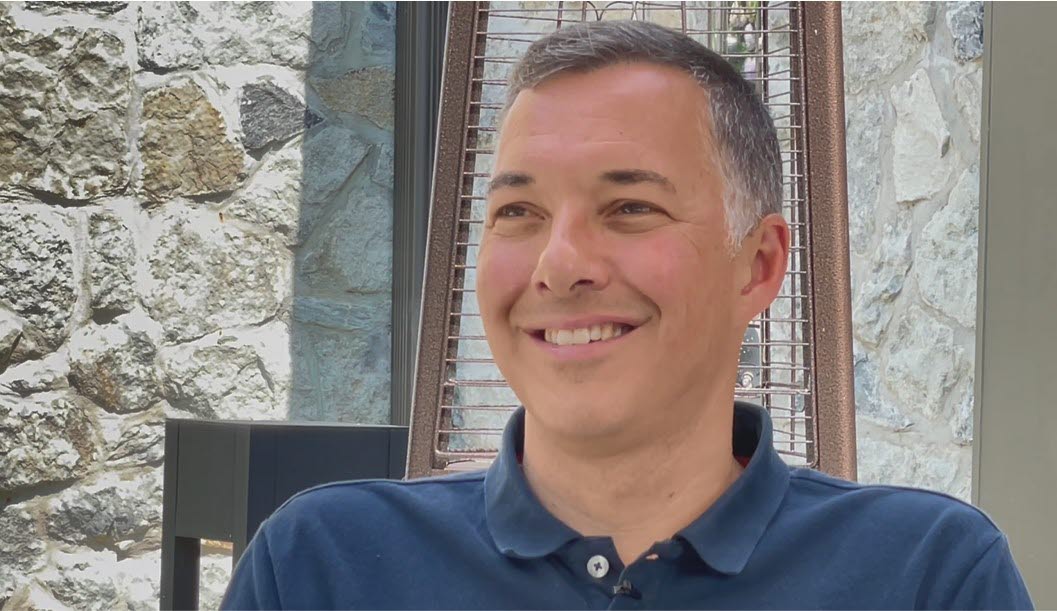 Tell us about yourself.
I grew up about a mile from High's corporate headquarters. I went to college for accounting while running a painting franchise to pay for college and in the process, I got the entrepreneurial itch. I knew I didn't want to go into public accounting, so after graduation, I worked for a painting franchise company for a year until I learned about the hotel business.
How did you get your start in hotels?
A friend who worked at Marriott introduced me to their operation. It was fascinating. Their hotels run like small businesses. You're selling, servicing the business, you have finance and accounting in these hotels. That really appealed to me.
I started as an assistant controller in Washington, D.C., and spent 10 years in various financial positions in properties in the DC metro area, North Carolina, and Baltimore. In my last job with Marriott, I was on the Renaissance brand team overseeing 27 hotels across the United States. That year I went on a mission trip to India and when I came back, I decided it was time for a change and that was the start of a two-year stint with a nonprofit prison outreach organization in Leesburg, Virginia.
Why did you join High?
Several reasons. First, my mom was terminal with cancer, and I wanted to come to Lancaster for her. Also, Washington, D.C. was an expensive place to buy homes and a hard place from the standpoints of commuting and a balance of work and life. At the time we had a one-year-old daughter, my wife was pregnant with our second, and we were ready to leave D.C.
I didn't know High owned hotels. I knew about High Steel and had followed the development of the Lancaster Marriott at Penn Square. A former colleague told me that High was looking for a controller and I was like, holy smokes, I'd love to get back into the industry. That sounds like a perfect fit for me.
How did a controller become president of High Hotels?
I've had various people in my career tell me that, hey, you should be a hotel general manager, or you should do something on the leadership side. But I liked what I was doing at High Hotels. Then Mark Fitzgerald [President and COO, High Real Estate Group LLC] saw something in me, I guess. He was hiring a replacement for the regional director job and he had a sit-down with me and said, I think this is the direction that you should go. It was really him thinking outside the box. So, I made the change from the controller to the regional director which was and still is rare in the hotel world.
Name some of the influences on your career.
I was lucky to have Charlie Perkins, the general manager at J. W. Marriott in Washington, as a mentor early on. He was always out on the floors, interacting with dignitaries and senators who would eat in our restaurants or attend meetings in the hotel and talking to co-workers. That hotel had over 700 co-workers and he knew all their names, their stories at home, and their birthdays. That just made a huge impression on me from a leadership perspective. Another is Arne Sorenson, the late CEO of Marriott who took an unconventional path to his leadership role from an attorney, to development, to CFO, and then to CEO. I still admire the way he communicated ideas, took chances, and was so authentic and cared for people. Last, Ken Blanchard wrote a book about servant leadership that had a huge impact on me.
What is your mission?
Our mission is to own and operate a portfolio of profitable hotels that are recognized as great places to work and stay. There's a little play on words at the end because we certainly want our co-workers to remain with us, but we also want our guests to stay with us. And that "recognize" part is important because the Hilton and Marriott brands can recognize us, but also that co-workers recognize and feel positive about the company. We manage the financials so that we're profitable, make this a great place to work for our co-workers, and a great place to stay for our customers.
A big part of my role is to safeguard The High Philosophy of building trustworthy and being innovative leaders and the unique culture that's been developed within High Hotels over the past 30 years. I feel a deep responsibility to continue the work of the leaders before me.
What kinds of people work at High Hotels?
All kinds of people work at High Hotels. We have 16-year-olds all the way to age 70, part-timers and full-timers. There are folks that have other professional jobs, perhaps teachers during the school year that are working summers for us. We have interns, all walks of life.
How can someone have a successful career in your organization?
Just be a person who really loves people. We are in the hospitality business delivering incredible experiences. If you love people, you'll do great with our company and in our industry. We also love folks that are creative and take initiative. All of these will contribute to a great career.
Describe the work environment and your culture.
We have beautiful hotels. We strive to be the very best in all our various brands within Marriott and Hilton. These are great places to work that are clean, well-maintained from a physical standpoint. And we're part of a team. We each have our hotels are beehives with co-workers who are on different floors, moving around, serving our guests. So, a lot of energy, a lot of enthusiasm in our hotels every day.
What job opportunities does High offer?
Our job opportunities run the gamut. We have a third shift. Opportunities for folks that might need that shift. We have part-time opportunities and they run also from whether it be housekeeping and cleaning rooms all the way through managerial positions and general managers running our individual hotels. Different disciplines, sales, maintenance operations are all available within High Hotels.
What is The High Philosophy?
The High Philosophy guides us in everything we do, building trustworthy relationships and being innovative leaders. Very clearly on the trustworthy relationship side is really valuing our co-workers. That relationship is critical to us as well as valued. Valuing our customers is also critical. And then each day we have new challenges that are thrown our way. So, we always say that no two days are the same in the hotel industry. And so, we need to be innovative leaders in how we address what occurs every day across all our properties.
With the pandemic receding, what challenges do you see ahead?
Our first challenge is to climb the mountain of lost revenue that's occurred in the industry. We are pursuing aggressive sales efforts to find new pieces of business, find projects, and gain market share to get back to 2019 revenue.
The second is to build back our team. In April of 2020, we had only 15 percent of our 2019 co-workers still on staff. We're close to 60 percent now and adding people every day. Many are former co-workers who love the company and love what they do have returned. The other day a co-worker at our Harrisburg Hampton Inn told me she's just so happy to be back, that she loves the customers she serves and working in the hotel.
Third, we are working on unit growth through ground-up and acquisition opportunities. We are intentional about our strategy, focusing on targeted markets within a four- to five-hour radius of Lancaster and being diligent in working through the process.
What do you love most about the hotel business?
I care deeply about people. That was instilled in my DNA. We take care of our co-workers, treating the person that cleans the room the same way that we treat the CEO. And when you care for your co-workers, that translates to the customer.
Within our company, we make decisions, change things, anticipate, and react nimbly to market opportunities. Our co-workers feel that they are building and refining something important. We count on them to make decisions and then back them up. Personally, I like being able to put my fingerprints on something big, and in this business, I do that every day.
David Aungst joined High Hotels as a controller and advanced through management roles including most recently Vice President – Operations. He became President in October 2020. Previously he was Controller for Prison Fellowship Ministries and served in leadership roles in the Marriott International organization.