Main Content
Why Choose High Concrete for Your First Concrete Job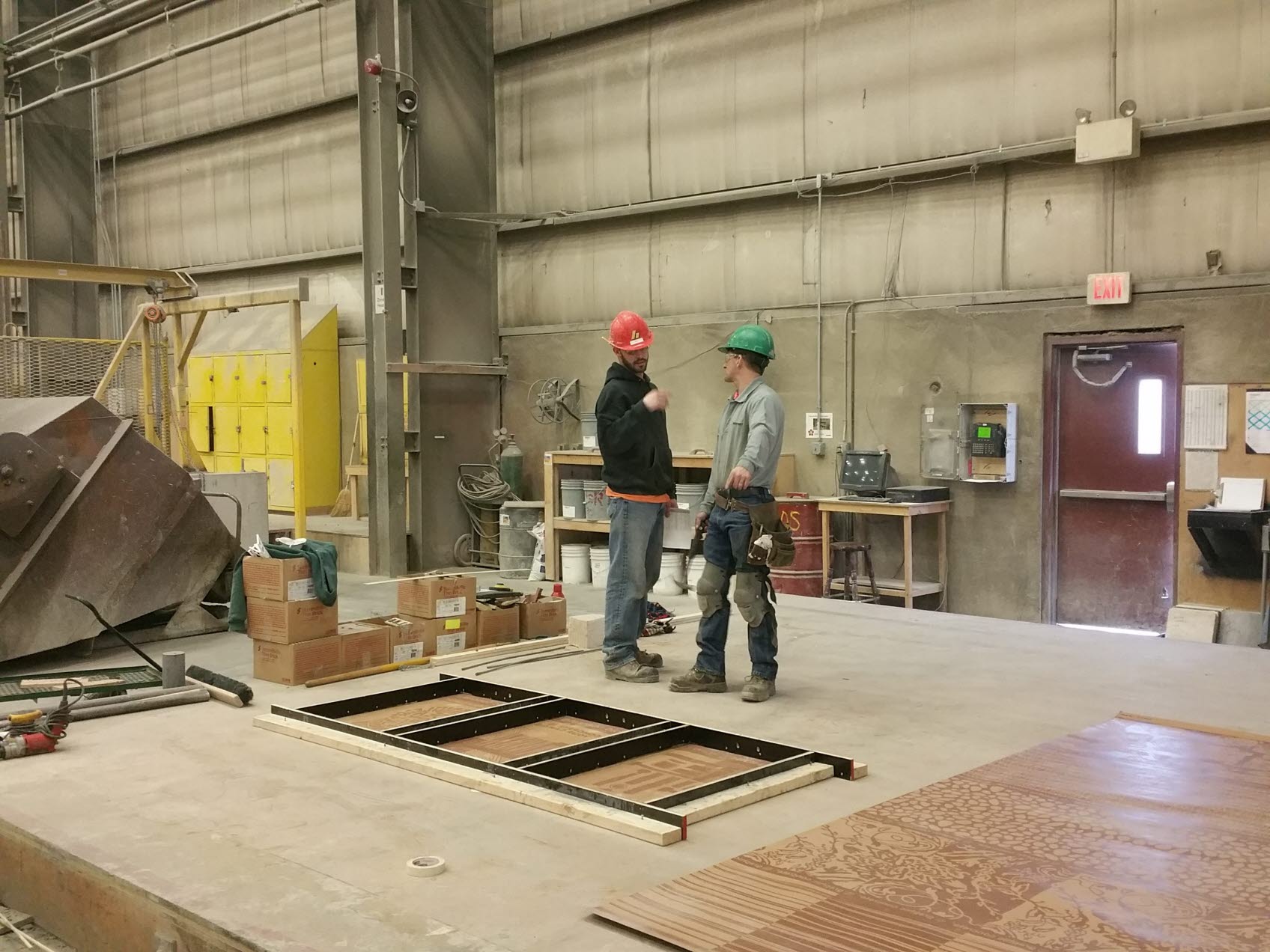 High Concrete Group has been a leader in precast systems and innovations for many years. A precast concrete job in this widely recognized organization is an amazing opportunity for gainful employment and to advance your career.
With two large operational plants in Denver, Pennsylvania and Springboro, Ohio, High Concrete Group specializes in precast concrete building solutions for architects, engineers, and general contractors. The company provides the right tools to architects to build one-of-a-kind designs with aesthetic versatility, continuous insulation, and structural depth. Generally, off-the-job site precast has great advantages for architectural projects, such as fire resistance, good insulation, and minimal erection disturbance. The customer can specify the exact architectural needs for precast components and resume the building process as scheduled. Moreover, architectural concrete contributes to multi-hazard protection from storms, flying debris, and high winds, as well as explosions and earthquakes.
Precast concrete is also an engineer's building component of choice. High Concrete only offers the most versatile and durable precast, which maximizes open areas and provides flexible options that please design, structure integrity, site efficiency, and adaptability. General contractors and construction managers also use precast concrete as their go-to building component because it simplifies scheduling, site management, and scheduling. High Concrete Group caters to an ever-expansive market in building and fabrication. A career as a precast concrete laborer will empower you to use your expertise and help build the most prominent structures in America. You will combine innovation, proven technology, and quality products to help designers realize their vision.
Precast concrete operations are conducted indoors in temperature-controlled environments to eliminate mishaps and inconsistencies. Sales, engineering, project management, and production are all the key departments involved in yielding products and structures of the highest quality standards. Quality control teams also check each component to ensure the correct protocols are implemented before the product reaches the customer.
High Concrete Group relies on a dedicated team and the High Philosophy to produce high-quality building components for challenging construction projects. Construction companies choose us for parking garages, commercial buildings, government structures, and educational facilities that serve as the bedrock of our communities. We emphasize design flexibility, improved safety, outstanding performance, long-lasting strength, and cost savings as our key differentiators. Our precast products come in a wide selection of additives, mixes, colors, textures, and finishes. They are also strong and durable enough to withstand environmental rigors, and thus last longer and require lower maintenance costs.
Some of our most notable projects are the Penn State Hershey Campus Parking Garage, the Christ Hospital, the Statue of Liberty Museum and Screening Facility, the 1200 Intrepid office building, the Willow Creek Elementary, the Lehigh University Alumni Parking Garage, the Academy of World Languages, and the Villanova University Pedestrian Bridge. Our project portfolio spans many more distinguished buildings and structures across the MidWest and mid-Atlantic regions.
We also promise to support the communities in which do business and provide them with strong foundations to continue their amazing work in education, entertainment, and access services. Our team members are encouraged to support the United Way, volunteer at regional organizations, and support events that fundraise for nonprofits with the donation of time, care, and money.
High Concrete Group's mindset is a reflection of the "Triple Bottom Line" Philosophy: To maintain a healthy balance between our people, planet, and overall prosperity. This forward-thinking business perspective is a successful by-product of our sustainable building systems, long-lasting relationships with business partners, and the constant efforts to safeguard the environment.