Main Content
Building Trustworthy Relationships: An Interview with Tony Seitz in Development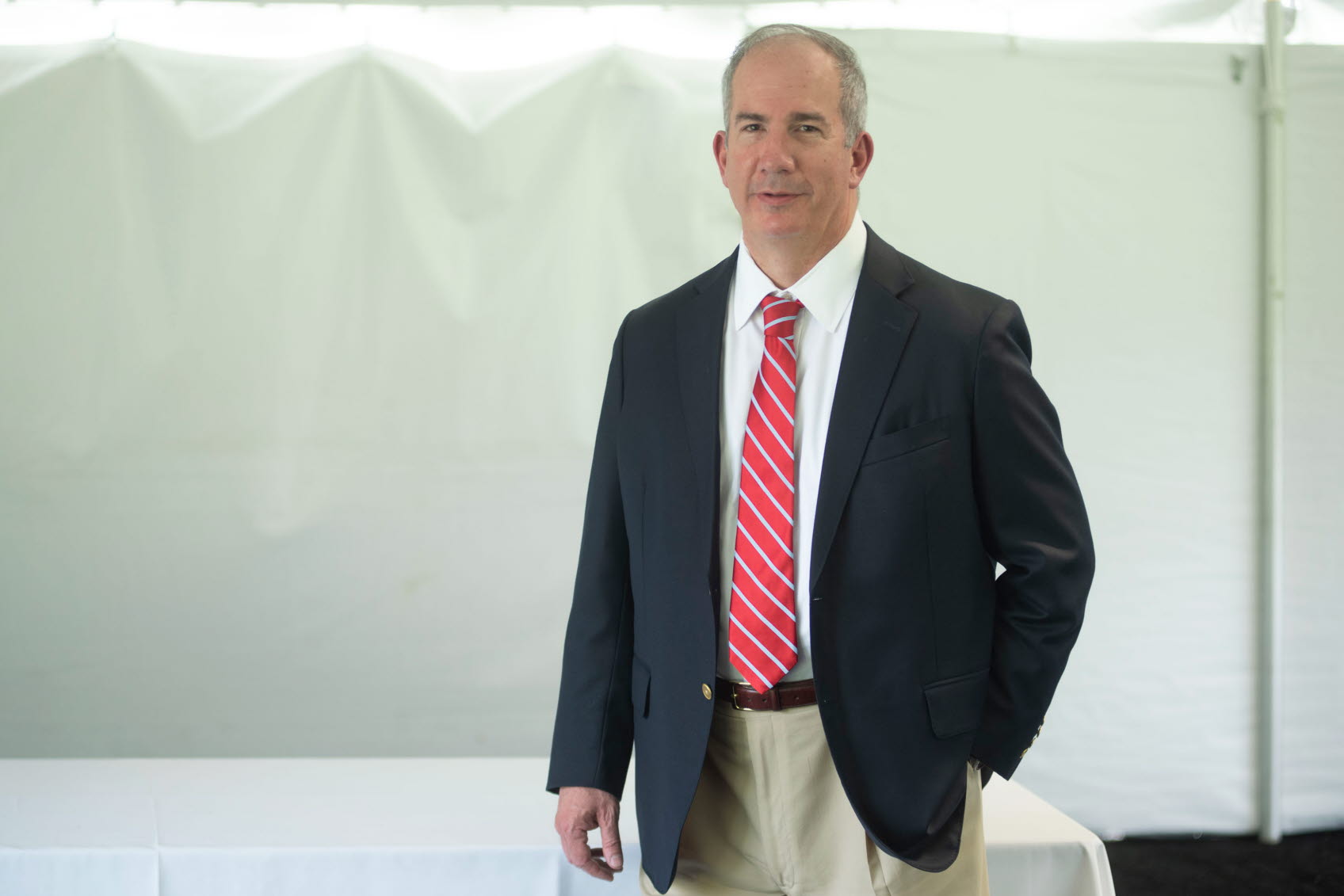 Tony Seitz is Vice President of Development for High Associates Ltd.
Tell us about your background.
I was born in Haiti to American parents and lived there for 18 years. My dad owned a small hotel that had a successful run in the capital Port-au-Prince for almost 20 years. My mother volunteered at an American hospital. My two brothers and I were privileged to have a great childhood in a very interesting place. In addition to English, I speak French and Creole, which is the dialect spoken in Haiti.
My undergraduate degree is in Political Science from Penn State. I also took a lot of business courses because I always wanted to work at the intersection of business and government. My interests led to a staff position in the Pennsylvania House of Representatives, which was an important stepping-stone for my career.
After that, I joined Delta Development Group, which was a consultant to High on economic development and government relations. I did a lot of work on permits, public funding, working with local government and agencies on development projects. While there, I earned an MBA from Temple University. A few years later I went to Widener to earn my law degree at night and then became an attorney.
The great thing in life is you never stop learning.
Why did you join High?
It was the challenge and opportunity to lead and support the incredible, transformative projects that we undertake that got me really excited about joining High. And that means leading these projects through development and the construction phase, ultimately handing them over to operations, but always with a watchful eye on how they do afterward. I only had a piece of this role in my previous position.
I'm honored to play a role in supporting the High organization. I feel I've been entrusted to help advance the legacy that Dale High and his family and Cal High and others have created. That means a lot to me, and it's very fulfilling.
What is your role at High?
I'm on the Development team working with Ken Hornbeck, our Senior Vice President of Development. We're a five-person team, relatively small but with a really big reach. We take projects from an idea to proving them out and ultimately developing them, which means a whole myriad of approvals within and external to High.
We get involved in financing, all aspects of design, taking the project through all entitlement approvals from start to finish, hiring and managing the consultants, including architects, engineers, and attorneys, all to get to the desired outcome within budget and schedule constraints. In addition to my role on the Development team, I also lead government relations at High. This includes working on policy, funding, and government approvals at the local, state, and federal levels. Nothing in this arena is more important than trust and the relationships that come from having trust. At High, I'm privileged to benefit from the relationships and knowledge forged by Dale High over many, many decades. The legacy of respect and trust he established, which is really unique for a company like ours, definitely opens doors and promotes effective collaboration at all levels of government.
You described the intersection of business and government. How does the community fit in?
When you roll out a major project like, for example, the Walnut Street extension, the community has multiple opportunities to weigh in. I've always felt reaching out and talking to folks and kind of giving your side and being a good listener, listening to what they have to say, can make or break how your project is going to be received by the public.
Because of its location, the Walnut Street project had public issues we needed to address. We made a point to reach out to as many constituencies as we could and as many as were willing to talk to us. We had many constructive discussions. People really appreciated the fact that we reached out, had a dialogue, and in most cases, they felt Walnut Street was something they could support. It's really important to engage the community collaboratively with our local government leaders. And the stakeholders on this project, especially East Lampeter Township, have been great to partner with at every step of the journey.
Walnut Street means connectivity on a whole bunch of levels. It connects Route 30 to Greenfield Road, which is huge. It's going to run from across Greenfield Road to Ben Franklin Boulevard and then connect to the new development at Greenfield North. It will provide a direct connection between the Greenfield campus and downtown Lancaster, which is a major benefit to the Pennsylvania College of Health Sciences and the Thaddeus Stevens Transportation Center, to name a few. It will provide direct relief for Greenfield Road and its intersection with Route 30. The minute that Walnut Street opens, it'll be like turning on a switch that relieves Greenfield Road during peak hours. The project also includes the completion of a stretch of the Greater Lancaster Heritage Pathway, which will provide bike/ped connectivity within a larger, regional trail network, making Walnut Street extension a truly multimodal project. The target completion for the road and trail is late 2023. And it's critically important that the project be open and constructed before the U.S. Women's Open comes back to the Lancaster Country Club.
What is your business philosophy?
I just love to drive toward objectives. Honestly, I like to make people happy and to work collaboratively with people. When we work together as a team and navigate challenges and take advantage of opportunities, then we're really firing on all cylinders. And I think this is a fabulous environment to do that.
From the top down in this company, whether it's Mike Shirk, Mark Fitzgerald, or Ken Hornbeck, it's very collaborative and supportive, and I thrive in an environment like that. I've managed large teams and small teams, so I know how hard it is to create and facilitate collaborative culture and support it over time. And we do a great job of it here.
Is there a project or accomplishment you're most proud of?
To date, I think it would be my work on the Lancaster Marriott at Penn Square. I'm proud of what the team did to overcome challenges. The work was fabulous, and the product speaks for itself.
Having grown up in a hotel, I have a sense of what makes a great hotel, and you feel it when you walk in there. It was already a great property and it just got better and more varied with the delivery of the new East Tower guestrooms, the lobby and existing hotel renovation, and especially the new food and beverage outlets–Plough on the lobby level and The Exchange on the 12th floor overlooking the Lancaster skyline. The view and setting at The Exchange is just phenomenal.
I was a latecomer to that project, but I got to see it through execution. And we see in the world all around us how important execution is at the end of the day. I'm proud of what I contributed, along with a lot of other people who left everything they had on the field to deliver it.
There are others, The Flats at Kennett, the Walnut Street Extension. As much as specific projects, though, I think it's advancing the work that Dale High has done and the relationships he's built over many years, which is really fulfilling.
Is there anything else we should know?
As developers, and High team members we care, and we want to get the job done right. It is part of The High Philosophy. We get it done right the first time because we care. There are a lot of people in this building and in this company that care deeply and do a great job every day. They are tremendous professionals and I'm proud to be a part of that team and hopefully, I can continue to play a leadership role with the tools and opportunities I've been given. Honestly, I think that same commitment holds true for all the High co-workers I see every day in our projects. I guess that's what I want people to know.
Tony Seitz is a member of High's real estate development team, overseeing government and community affairs. He is an attorney with more than 20 years of experience in commercial and industrial, hospitality, multi-family, and retail projects nationally.