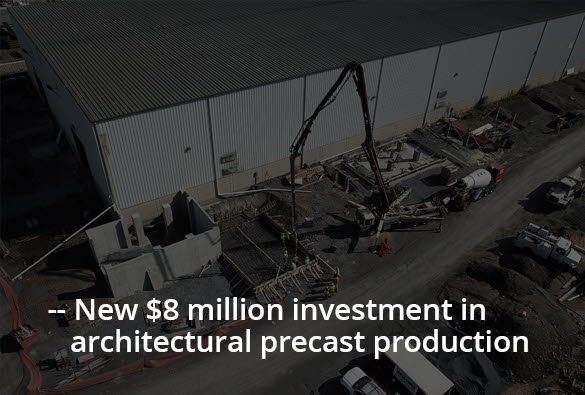 High Structural Erectors Builds Bridges for Maryland's Purple Line Light Rail
At a Glance:
Three High companies collaborated on a challenging project
Pre-planning of bridge erection in the busy Washington, D.C. metro area
Steel erected over four active rail lines during tight time windows
Deep, highly curved girder assemblies added complexity to picks
Purple Line scheduled to be in service in 2022
"This is a great example of the value we bring when our businesses collaborate. Together we're able to help customers overcome obstacles so they have better control of their schedule and costs." - Rob Poli, General Manager, High Structural Erectors LLC
MARYLAND'S NEXT LIGHT RAIL
Billed by Maryland Governor Larry Hogan as the nation's largest transit project, the Purple Line is a 16.2-mile light-rail line with 21 stations in the Washington, D.C. metropolitan area. The Purple Line will link the Maryland suburbs of Bethesda, Silver Spring, College Park, and New Carrolton when service begins in 2022.
Purple Line Transit Constructors (PLTC), the general contractor selected by the Maryland Department of Transportation to design, build, operate, and maintain the light rail system, sought out and selected High Structural Erectors to determine how to construct bridges for the project. They chose High Steel Structures LLC to fabricate the steel, and High Transit LLC to transport the girders to the job sites. All three are part of the High organization.
In all, High erected five bridges for the new line, but none were as complex as the bridge at Silver Spring Station.
Located near the border of Washington, D.C. the town of Silver Spring is very busy with a lot of residential, government, business, and traffic including rail traffic. Both WMATA and CSX have regular train schedules that travel through the area. Because of the infrastructure that was already in place, the new bridge design required many curved steel girder assemblies to carry the Purple Line over the rail lines and Colesville Road, a major thoroughfare.
The girders themselves were 10-½ feet deep and up to 130 feet long and weighed 70 tons. The longest girder lifted was 187'-4" spliced end-to-end and weighed 95 tons. High Transit brought the steel to the job site using steerable trailers. Many of the loads were accompanied by police escorts.
The High team coordinated with both railroads to establish windows of time over four active rail lines operated by WMATA and CSX during which they could work over the tracks with no train traffic. Erection crews had to accomplish their work within the time windows or stop and wait for the next one, which could be a day or more later. A massive 770-ton crawler crane capable of lifting 50 percent more weight than the heaviest section, which weighed more than 140 tons, was used to meet the safety factor required by the railroads.
The curvature of the steel meant that the picks had to be very carefully executed. The curved pieces tend to roll over when they're suspended by the crane, so identifying the center of gravity and selecting pick points was crucial. Lifting the sections into place, crews had about one degree of tolerance when matching the vertical webs of the girders to join them.
Working with PLTC and the railroads, High Structural Erectors created a plan that met or exceeded all safety criteria and afforded minimum disruption to traffic and residents. Despite delays from unrelated problems on the job site, High was able to maintain the schedule and bring its part of the job in on time and on budget.
JOIN OUR TEAM
The High Companies employ nearly 2,000 outstanding people in many different fields, and we're always eager to welcome more. If the idea of working on projects like the Purple Line interests you, and if you believe that your skills will make you a good fit with our team, please get in touch with us.
APPLY NOW
REbuilding America's Infrastructure
The contract to erect the steel for the Silver Spring Station is the largest single contract to date for High Structural Erectors LLC.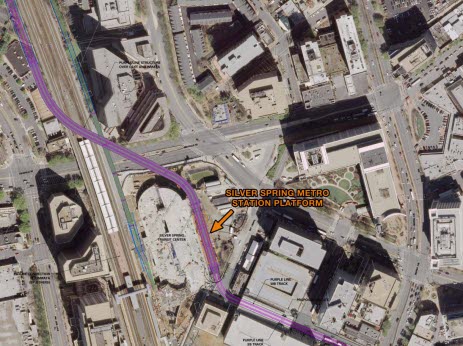 The Silver Spring Station bridge crosses four active railroad tracks and busy Colesville Road.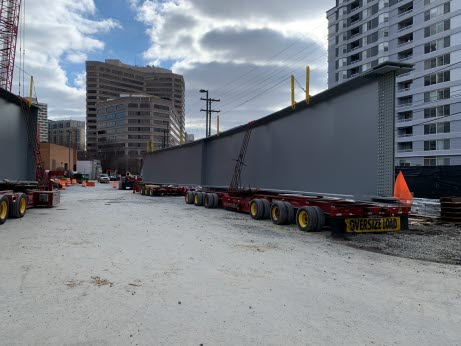 Girders were shipped on steerable trailers with police escort then assembled into sections on site.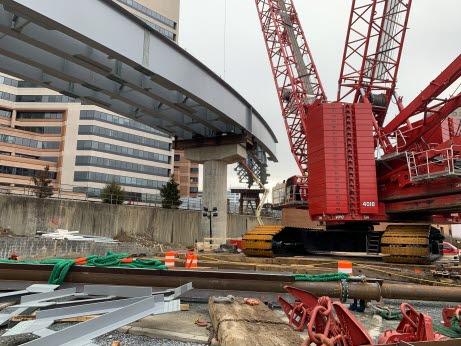 A 770-ton crawler crane set the curved steel sections over the CSX and WMATA tracks.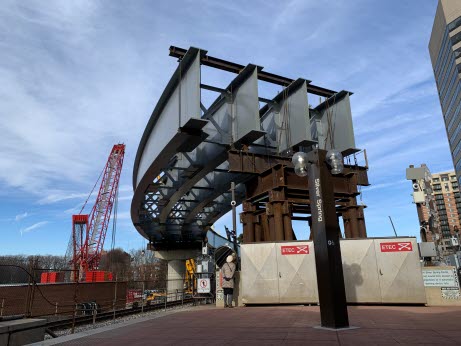 A temporary pier supported the curved girder sections until they could be joined permanently.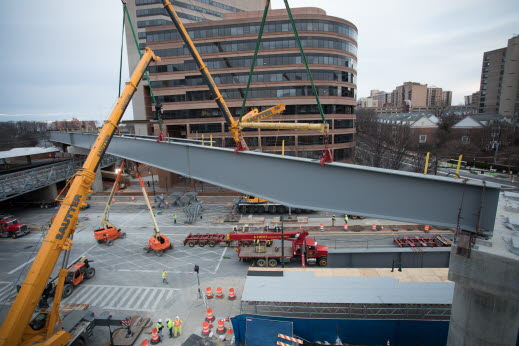 Straight girders over Colesville road connect the curved sections with Silver Spring Station.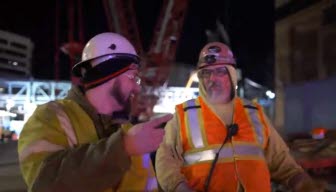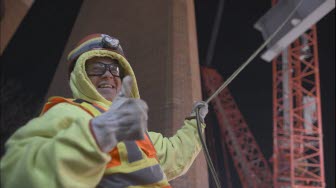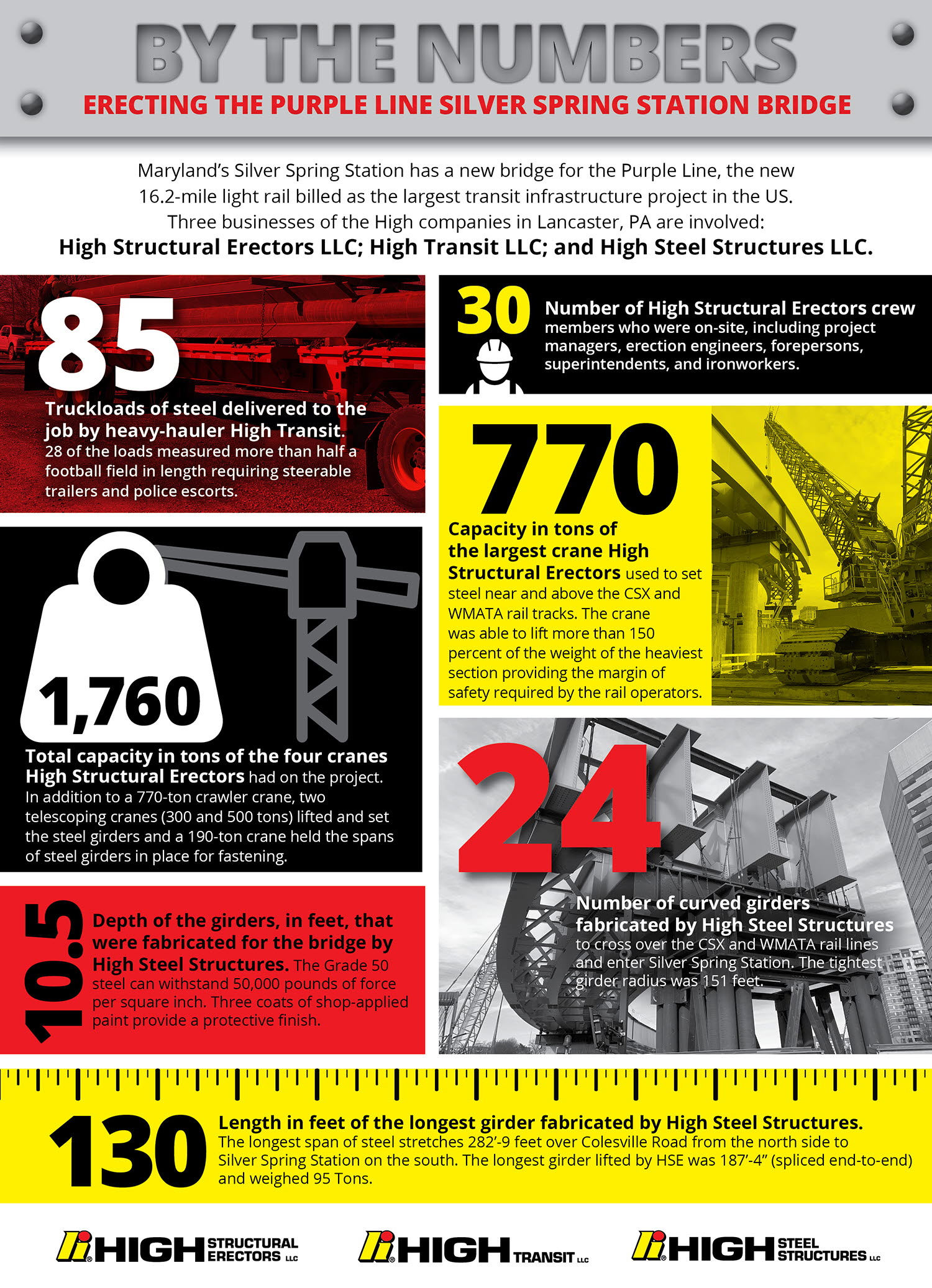 High has maintained an environment of innovation since its founding in 1931
At High, we are fortunate to work with a team of talented and engaged coworkers, as well as the very best customers, business partners, and community leaders throughout our many locations in the eastern and Midwestern United States.
While our headquarters and our organizational roots are planted firmly in Lancaster County, Pennsylvania—a vibrant and distinctively hardworking community that strongly influences who we are as a company—the values we espouse, including honest hard work, trustworthy relationship-building, and innovative leadership, are shared by all co-workers throughout our businesses.