Main Content
Tips to Help You Prepare for Your Phone Screen Interview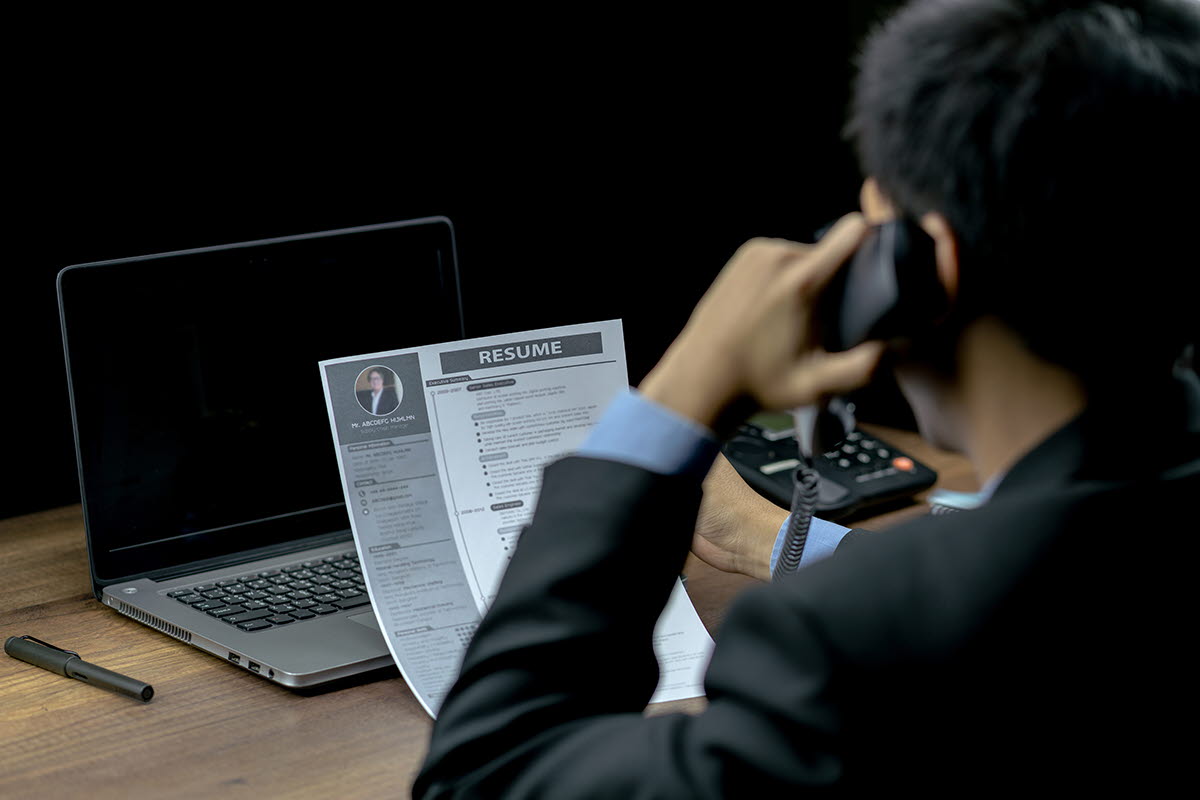 If you have been invited to participate in a phone screen, congratulations! You have already made it into the first round of candidates. Now your goal is to make it to the next, more exclusive round.
Phone screen interviews are typically around 30 minutes in length and are a first step in deciding if a job candidate should be invited to the next stage of interviewing. Recruiters use phone screens to help establish your competence for a position and also how well you fit with the organization. Part of this is to help determine if you would be a cultural fit within the company—hiring managers value being a cultural fit as much as your training and experience.
Use this part of the process to demonstrate your understanding of the company and the kinds of problems you can solve for the organization. Below are key tips to help you prepare and make the best impression during your phone screening interview.
Have Information About the Company Ready
Start by researching the company. Get familiar with the website. Read about what the company says about its history, its philosophy, products and services, awards and achievements. This information offers a solid basis for understanding the business, the people, and importantly their shared values which form the basis of the company culture.
Next, read the company news and watch the videos. Quotes from leaders give you a glimpse into their thinking and the direction they see the company heading. If there's not a lot of news try searching other sites that carry company news. Knowing a thing or two about competitors will also help you.
If possible, read through the job description. Be ready to articulate how your past experience and skills are a match. Recruiters who see you've done your homework will have confidence that you have a high level of interest in the position.
Prepare for Questions and Have Some of Your Own
As with any level of interview, come to your phone screen prepared to both answer the interviewer's questions and ask questions of your own.
Here are examples of some questions you may be asked during your interview:
Why are you interested in working here?
What do you like most about the company?
What do you do after hours?
Why are you leaving your current position?
What kind of compensation are you looking for?
Be detailed but concise with your answers. Write your answers down ahead of time so you can get right to the point.
Also, it's normal and expected for you to have some questions of your own, such as:
Why is this position open?
What do you enjoy most about working at the company?
What is the next step in the interview process?
When can I expect to hear back?
Recruiters and hiring managers are looking for candidates who show interest, fit with the company culture, and come prepared for their interview. This is especially important during an initial phone screening.
Know Your Audience
In-house and third-party recruiters will be able to ascertain your competence at a high level. A company recruiter, however, will likely be even more sensitive to your compatibility with company culture and values.
With this in mind, save the technical details of your qualifications for the next stage of interview. For the phone screen, draw a clear connection between yourself, the company and what it stands for, and its benefits. That will set you apart in the recruiter's eyes and help you move to the next step in the hiring process.
If you're looking for a rewarding career, consider viewing the current job openings with the High companies. High spans across several industries and is always on the look-out for qualified applicants to fill roles in many of our companies. Learn more about High or reach out and contact us if you have any questions about current career availabilities.