Main Content
High Foundation Announces New Board Members
High Foundation recently announced the election of two new members to its Board of Trustees.
Thomas T. Baldrige – Mr. Baldrige is President and CEO of the Lancaster Chamber, an organization with over 1,400 members.
Hilda Shirk, Ph.D., MSW – Dr. Shirk retired from a career of service and leadership within nonprofit organizations, most recently as President and CEO of Union Community Care.
Go to High Foundation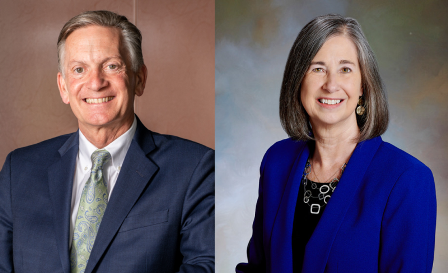 Thomas T. Baldrige and Hilda Shirk, Ph.D., MSW