Main Content
High Anniversary Milestone
Celebrating 90 Years
High was founded in 1931 by Sanford High who advised his co-workers to "Lay down a good weld and give good measure." Family-owned, High pursues the tenets of The High Philosophy, the standard developed by his son S. Dale High, which calls all co-workers to build trustworthy relationships and be innovative leaders.
What began as a welding shop on West Lemon Street in Lancaster, Pa., has grown to an organization of nearly 2,000 co-workers in 11 businesses in about 40 locations in six states. From bridges and buildings to apartments and hotels. From design and development to brokerage and safety consulting. High products and services touch the lives of millions of people every day.
Click to learn more about High's history.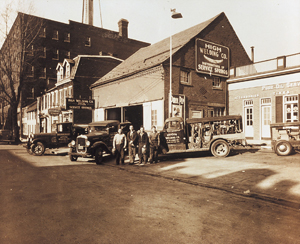 The original High Welding Company, founded in Lancaster during the Great Depression