Main Content
What Does a Career in Grounds Maintenance Look Like?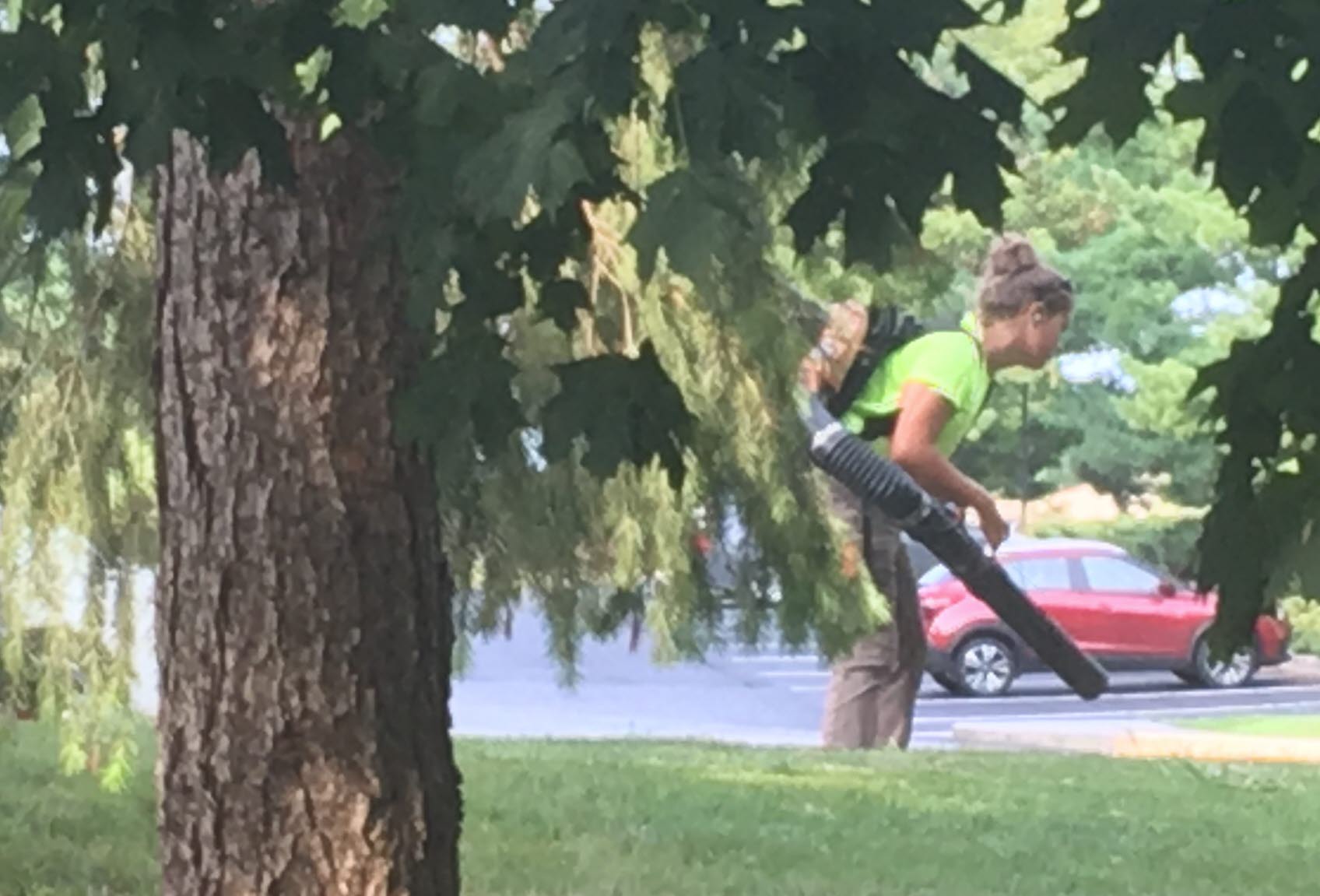 Grounds maintenance workers are tasked with landscaping the grounds of commercial and residential property to keep the outdoor environment clean, orderly, and appealing. They do this by mowing lawns, taking care of trees, shrubs, and flowers on the landscape bed, and cleaning unwanted debris, such as dead leaves.
If you are looking to become a grounds maintenance personnel, it is important to know what a career in grounds maintenance looks like. Knowing what a groundskeeping worker does is a good place to start.
Here is what is expected of a grounds maintenance worker.
General Outdoor Landscaping
Most property owners invest a great deal of time and money into having a green and attractive outdoor environment. They may plant beautiful trees, such as dogwood, saucer magnolia, sugar maple, silver maple, red oak, and American Holly. Others will plant flowers, like gardenias, jasmine, geraniums, and herbs. These shrubs, trees, and flowers usually complement a beautiful and lush green lawn, which is the gold standard of a well-maintained outdoor landscape.
It is the duty of landscape maintenance workers to take care of the plants, flowers, shrubs, trees, and grass on the lawn. This involves watering, mowing, and fertilizing lawns, trimming, pruning, and shaping the hedges, shrubs, and trees, and weeding and mulching landscapes. Landscape maintenance workers also clean and remove dead tree leaves, withering plant flowers, and unwanted weeds.
Ground maintenance keeps the outdoor environment of public facilities, institutions, and commercial and residential properties extra clean and functional. This not only improves the overall aesthetic of the outdoor landscape but also motivates staff and customers who visit the premises. Studies have shown that a tranquil and green workspace stimulates creativity amongst workers.
Ground Maintenance Workers Care for Indoor Gardens
Commercial facilities, such as hotels and malls, usually have indoor gardens to enhance their working spaces. The flowers and plants in these indoor gardens need to be taken care of regularly so they can stay fresh and healthy. Grounds maintenance workers not only care for the outdoor landscape but also the indoor gardens.
Diagnose and Treat Plant Diseases
Grounds maintenance is no different from other professional jobs that value workers with an extra set of skills. Since groundskeeping workers interact with the trees and plants daily, they are best suited to spot a plant disease and find solutions to stop it from spreading. Having a bit of botanical knowledge helps a landscape maintenance worker be more efficient on the job.
What Do Hiring Managers Look for When Recruiting Grounds Maintenance Workers?
Grounds maintenance is a physically demanding job that involves frequent bending, shoveling, and lifting. This requires a worker to be physically fit to handle energy-intensive duties. A worker must also be in perfect health because the job requires that you work outdoors under all kinds of weather. Additionally, a grounds worker must be flexible and handy enough to operate common landscaping machinery, such as pruning shears, pruning saws, stump grinders, chippers, power pruners, and hedge trimmers.
Hiring managers may engage a worker on probationary terms to observe their work ethic, dedication, passion, and experience. These are the aspects they won't see on a cover letter. Hiring managers look for practical individuals who are thrifty and love working on tactile, mechanical, physical, and athletic tasks. With these skills, finding a job in ground maintenance should be easy. However, most landscape maintenance jobs are seasonal and are mostly available in fall, summer, and spring.
A grounds maintenance career is perfect for individuals who are handy and love working with plants in the outdoors. For a successful job search in the landscaping industry, it's better to network with workers who are already in the industry because 80% of job postings are not posted online. If you have a passion for landscaping and taking care of trees, planting flowers, and caring for lawns, then a career in ground maintenance is ideal for you. Knowing how to trim and prune trees as well as handle pesticides is an added advantage.