Main Content

My Internship Experience at High
We are thrilled to introduce our summer 2023 interns. At High companies®, we deeply appreciate the importance of supporting the future of our companies and one way we embrace this is by welcoming fresh perspectives from our incoming interns. These interns have been placed across our different business units, providing valuable support to their teams and contributing to multiple projects throughout the summer. Below, you will learn more about our remarkable interns along with brief highlights of their favorite experiences this summer.

Lukas Bartlett

My name is Lukas Bartlett and I am the High Company Corporate Marketing Intern. I am responsible for managing our social media platforms which include Instagram, Facebook, LinkedIn, and Twitter, as well as content creation and management on the High.net website. Some of my favorite experiences so far have been attending video and photoshoots, learning social media planning tools like HootSuite, and assisting in the planning and execution of blog posts and articles.
This summer I was looking for a different experience in an industry I was unfamiliar with, and being local to the Lancaster area I was drawn to High. I had always heard of High and how prestigious they are in the community but never understood how large of a company they were until I started my summer internship. Once I got here, I understood why people love this company – from the amazing company culture to the humility and integrity the company holds – they have endless opportunities. If you ever have the chance to work for this company, I suggest you do not pass up the opportunity.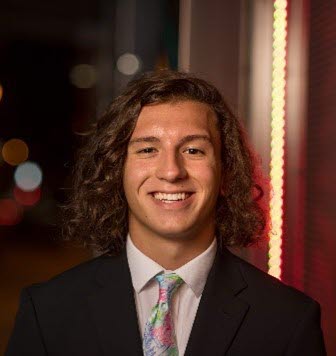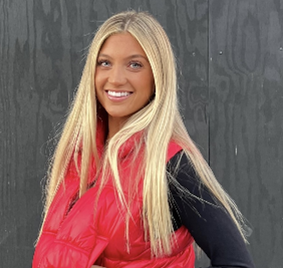 Anna May Barbusca

My name is Anna May Barbusca, and I am the High Concrete Group Marketing Intern this summer. The marketing team has put together many projects for me, including creating digital business cards for StructureCare's business development team, submitting Precast/Prestressed Concrete Institute (PCI) awards, creating a YouTube channel, and developing presentations throughout the summer. I have really enjoyed diving into the creative side of marketing and the different aspects that go along with it.

I will be a senior this fall and really wanted to challenge myself and gain experience by taking what I'm learning in school and immersing myself in the real world! I am local to the Lancaster area, and it has opened my eyes to the opportunities at High. I had heard of High companies through my cousin who has worked there for many years. Hearing about her experience at High and the great community really solidified my decision to do my internship with them. So far, I have met so many friendly, hardworking people that have already influenced my life and will help me throughout my career. I am so excited and looking forward to all the opportunities and new skills that I will continue to learn through my internship here at High!

Tyler Heiney


My name is Tyler Heiney. I am a Finance and Accounting Intern as well as a Real Estate Intern for High Company. I am responsible for assisting the High Real Estate team with updating databases like Client Look and MLS as well as analyzing data in Land Vision.
This summer I was looking to get real-world experience in the financial field since this is what I want to pursue after graduation. Through connections and relationships I have made, it was recommended that I apply for an internship at High. Since I first stepped foot in the building for my initial interview, I have felt welcome here. In addition to working in the finance department, they provided the opportunity for me to shadow brokers in the real estate department, and I have been enjoying the work I do in that department as well. Throughout the many intern events that have been set up for us, it is very apparent just how much High cares about its employees, and I can say that I am honored to be able to work for a company as prestigious as theirs.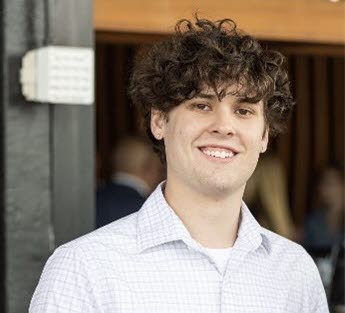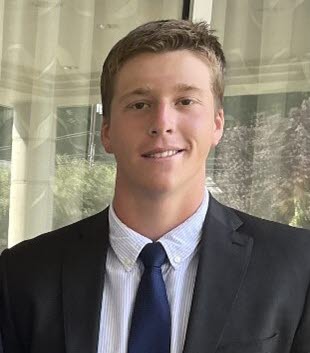 Owen Hirsch

Hello there, my name is Owen Hirsch. I am a rising junior majoring in finance and minoring in business analytics. This summer, I have been interning at High Associates in the finance and real estate department. Growing up locally, I've always heard wonderful things about High and how happy people are to work there. That's what made me pursue the internship.

Being an intern at High companies has been extremely beneficial for me because I have had the opportunity to learn how to use and navigate certain software programs used in everyday business activities. Some of the programs I have learned include Nexus, Resource Advisor, Bloomberg Tax, Perceptive Content, Power BI, MRI, and SAP. I also have had the opportunity to learn about how business operations are run day to day. Ever since I stepped foot in this building, I have been greeted with open arms and smiling faces. I now understand why everyone wants to work for High. It is such a largely successful company and continues to grow each year. I strongly believe that this internship at High is a once-in-a-lifetime experience, and I would like to thank High Associates for giving me this wonderful opportunity to learn and grow.

Tristen Barge


My name is Tristen Barge, and I am the Estimating Intern this summer at High Concrete Group. I am responsible for learning the estimating systems and assisting the estimating team with modeling and bid preparation.
I am from the Lancaster area and working in the construction industry over the past two summers, I heard the name High quite often. This summer, I was looking for an opportunity to learn more about the work done behind the scenes to make construction projects possible and the Estimating Intern role at High was the perfect fit. During my internship, I am looking forward to spending a week in the field shadowing a site superintendent.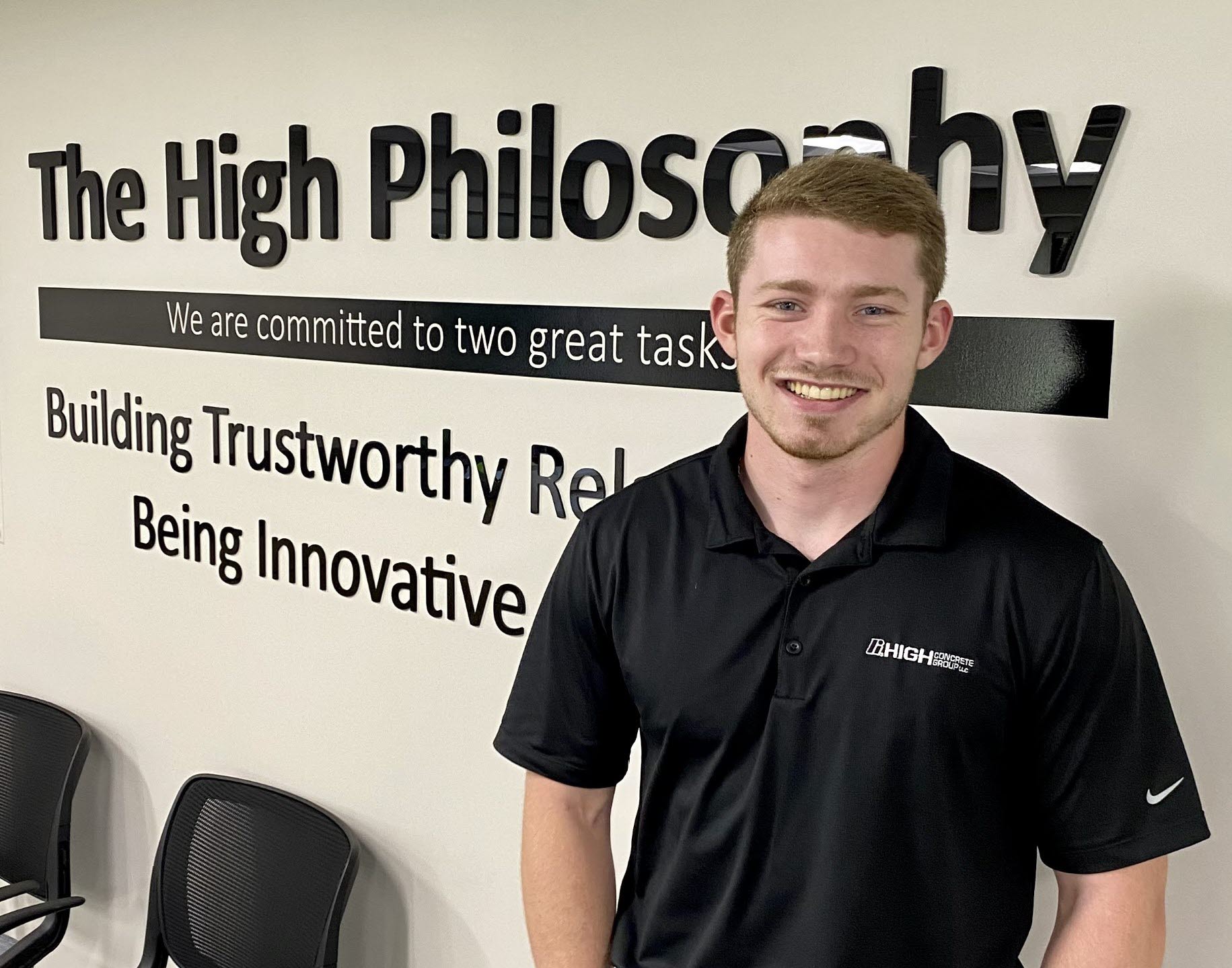 Emily Alderman

My name is Emily Alderman, and I am the Marketing and Events Intern for High Associates this summer. My responsibilities include managing and creating content for the Greenfield Instagram, TikTok, and Facebook social media accounts. I also help run the events here at Greenfield as well as ensure information is up to date on the Greenfield website.
I decided to join High this summer for several reasons. Being from Lancaster, I wanted to join a company that was local. I have always heard of High and have some personal ties to the company, so it was an easy choice for me. I have been working on growing our social media, specifically creating a TikTok account for Greenfield. I love that this opportunity gives me the freedom to be creative and innovative.
Overall, I am super happy with my experience here. Everyone is kind and inclusive. I have felt encouraged, supported, and welcomed at High.

Jamie Glick

My name is Jamie Glick, and I am a Marketing and Events Intern at High Company. I am responsible for managing Greenfield's social media platforms, website, and community events.
As a lifelong resident of Lancaster County, I grew up familiar with the High companies and the knowledge that they are well-known and reputable in the community. I was looking for a position related to my major to further my education, as well as a job I would have joy in doing.
The tasks I look forward to the most are the opportunities to recognize businesses and individuals in our community by delivering thank-you notes and small gifts of appreciation. The High companies truly care for their employees and business partners and that is why I chose to do my internship with them two summers in a row.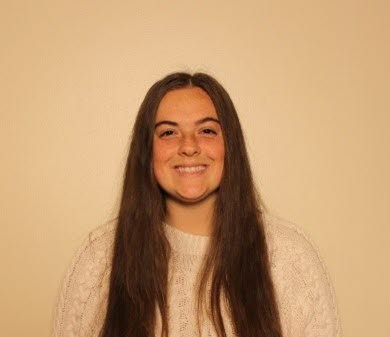 Hayden Calaman

I am Hayden Calaman, and I am an Engineering Intern working at High Steel Structures this summer. While working at High Steel, I have been part of many projects for both in-house improvements and outside contracts.
My internship has allowed me to gain a better understanding of many mathematical calculations and components that go into structural analysis. I have also been able to aid the team with their surveying and detailing responsibilities. One thing that was completely new to me before starting at High Steel was welding. In my time here so far, I have been able to start learning about welding and developing the skill in the shop as well.
One of my favorite experiences so far was being able to see the progress of the assembly for the Hawk Falls project. I look forward to seeing how much I can accomplish and learn with my remaining time with the company! One of the biggest things that attracted me to High was the variety of knowledge that they had to offer. After my interview, I left feeling confident that I would gain insight into many different aspects of the industry and prepare me for a career.

Caitlin Ranck
My name is Caitlin Ranck, and I'm an Engineering Intern at High Concrete. I assist the team by analyzing data and finding patterns that may lead to increased efficiency.
I live locally so I was already familiar with the High name before starting. I was happy to see that they had internships available for engineering, so I jumped at the opportunity. They've lived up to their reputation of being a company that focuses on the well-being of their employees and giving back to the community.
My fellow engineering intern and I were given a project to look at a certain type of panel connection to see if we could save money by using a different variation. I've really enjoyed this project because it allows me to put some engineering knowledge I've learned in college to use, and it feels like what I'm doing matters since it could save a lot
of money for the company.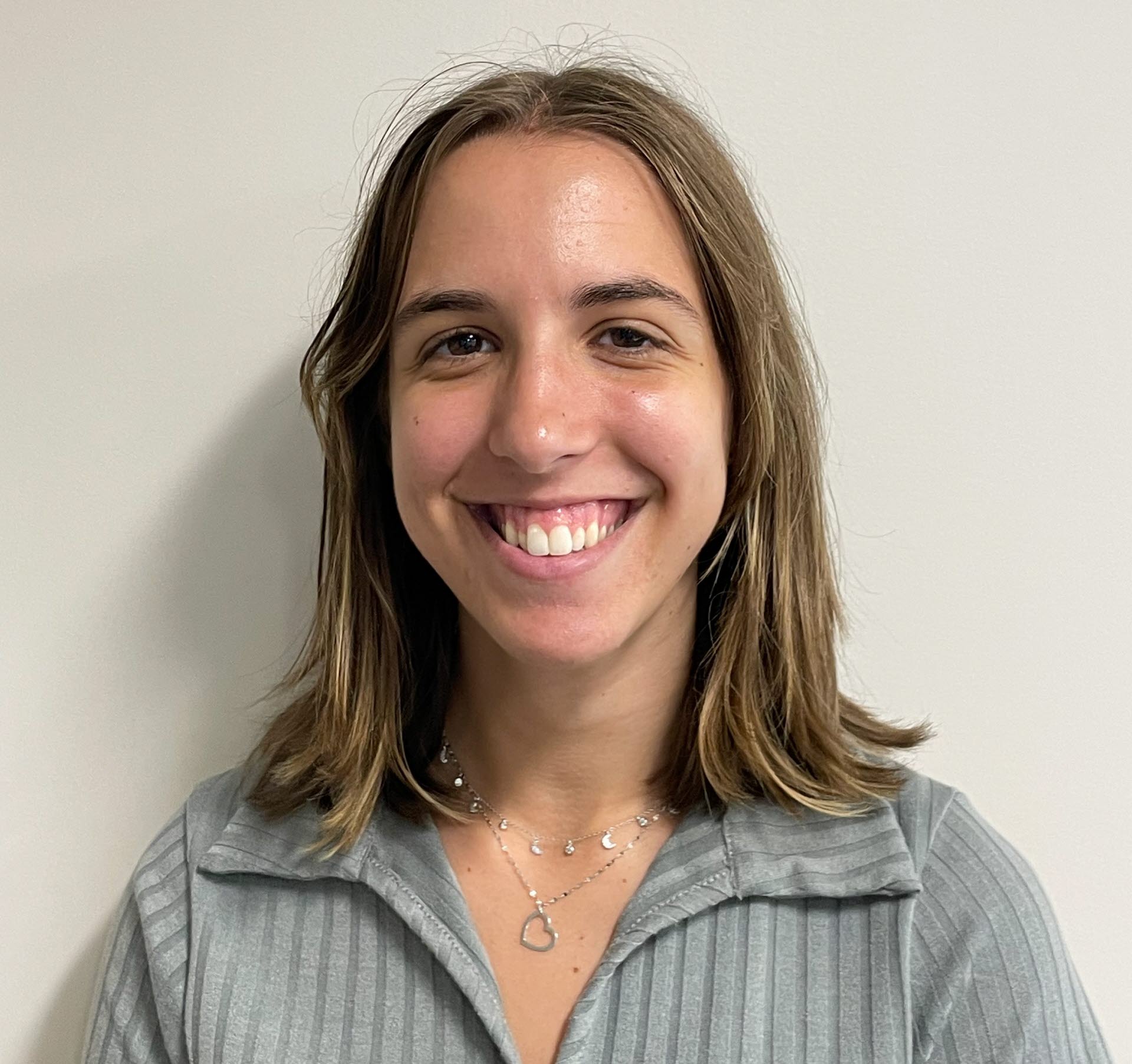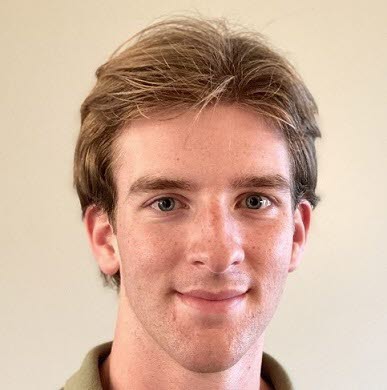 Ryan Keenan
My name is Ryan Keenan, and I am an Engineering Intern at High Concrete Group. I am a part of the engineering team and I work alongside the other engineers to complete various tasks, analyze data, and provide feedback to the team. I've especially enjoyed working with Quality Control. I was able to take what I learned in my classes and see it being applied firsthand.

I wanted to join High because of the amazing experience it had to offer. I was looking for a technical internship while staying in Lancaster County. High Concrete was the perfect fit. I have enjoyed my time here at High and I definitely recommend it to anyone!

Ryan Keenan | LinkedIn
As we near the end of summer, we cannot help but be immensely proud of the exceptional group of interns who have brought their talent and dedication. At High companies, we strongly believe in encouraging an environment that allows young minds to flourish, and our summer interns have exemplified this vision. Their contributions across our diverse business units have been incredibly valuable. As our interns depart, we eagerly look forward to seeing the bright futures they hold as they continue their career journeys.
Learn more about our internship program