Main Content
My 40-Year Career at High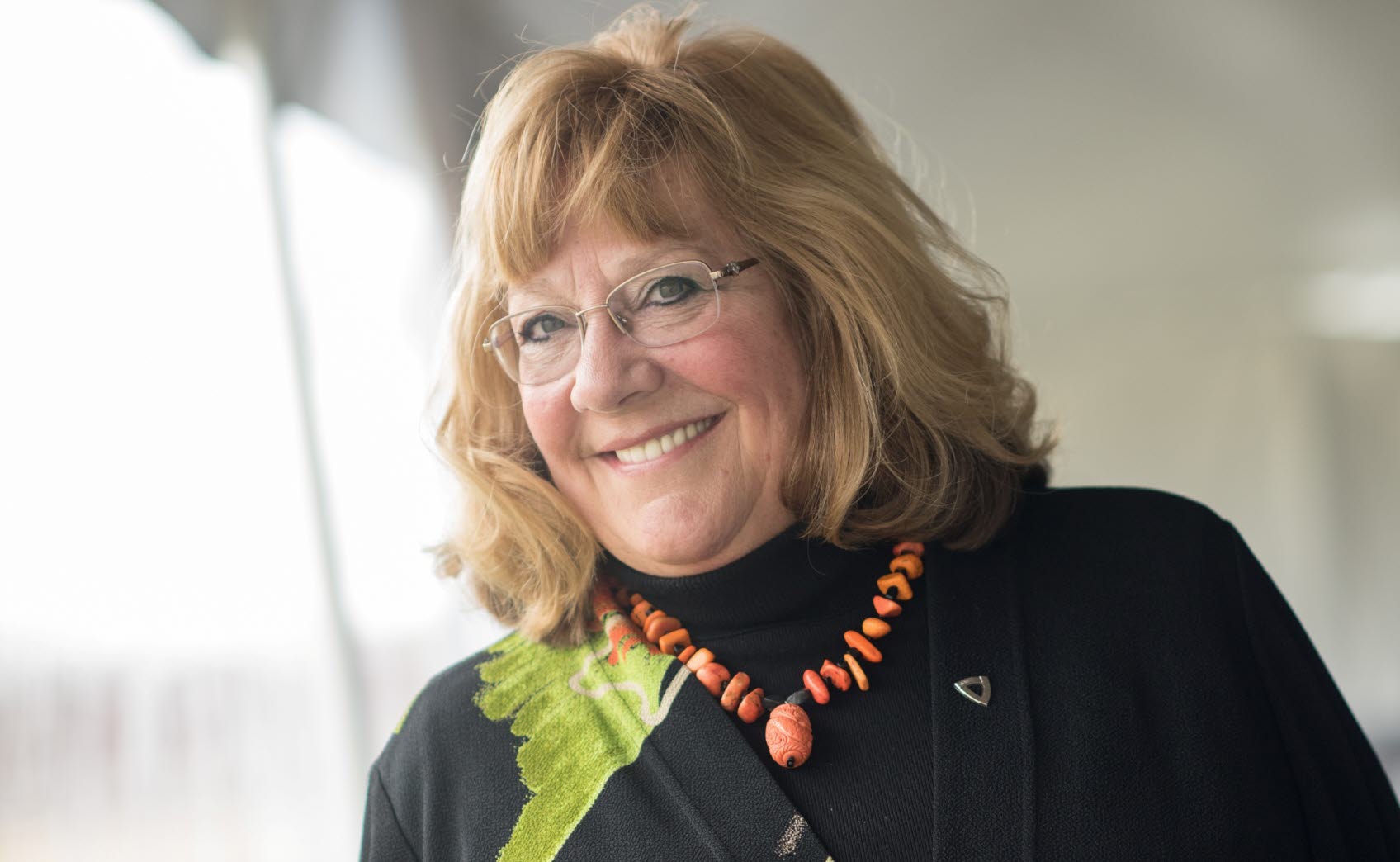 An interview with Ruth D., CCIM, SIOR, explored the world of commercial real estate and her long career with High Associates Ltd.
Please tell us about your work.
I have been with High for 40 years, and for the last 35 years with High Associates, selling or leasing office and industrial real estate as an associate broker.
Through my work, I have become well known throughout Lancaster County and beyond as a representative of the High organization. To most people, the High name means trust, leadership, and commitment to client success. I support my clients by finding them facilities that help achieve their functional goals but also the right image for their business.
I have a degree in finance and use these skills in understanding and evaluating costs of construction, land development, improvements, and acquisitions, and applying them to lease rates to explain the financial implications. Finding the right property for my clients boils down to listening to their needs and helping them evaluate their choices to make the best decision.
What do you think has made you successful?
That's easy. I have treated the smallest tenant with the same attention as the largest tenant. The small tenants give you lots of referrals and become large tenants. I have many examples of that. I have always told clients the truth even when they may not have wanted to hear it. My clients know me to not mince words but to be a straight shooter. That and a thorough knowledge of my profession, especially the financial aspect of it, has given me a large collection of very loyal clients that give me repeat business. I have always tried to solve my clients' commercial real estate needs and by doing so have had a successful career.
What have been your biggest accomplishments?
I have many transactions that I would say were big accomplishments. They all involved build-to-suit from the ground up. Negotiating in secret the purchase of several parcels of land for the Acme Distribution Center of 1,700,000 square feet at the Pennsylvania Turnpike interchange was an accomplishment early in my career. Recently, the new building being built in Greenfield for Thaddeus Stevens (89,000 square feet) and the renewal and extension of the other Thaddeus Stevens building in Greenfield are also transactions to be proud of. They are allowing a great college to expand and prepare the younger generation for good wage jobs.
I am also proud of our record for retaining commercial tenants, many of them for more than 30 years and counting, and watching their businesses grow. In Greenfield, for example, Artsana USA, a distribution center, went from 8,300 to 147,000 square feet. Acadia, an agency serving people with brain injuries, has been a tenant for over 32 years and just signed a new 10-year lease for a complete renovation of 1813 Old Homestead Lane. Community Services Group, a mental health care provider, has been loyal to me for more than 30 years and signed a build-to-suit-to-lease in Greenfield for 32,000 square feet and two other leases of 6,000 square feet each last year.
What was most challenging for you?
As I matured in my job, I was able to overcome the biggest challenge, which was taking bad news, either internally or externally, personally. You come to realize that it is just business.
How did your relationships at High help you?
I have worked with the best professionals in their respective fields and I trust their work and advice completely. As brokers, we are at the center of a wheel. We must rely on design, construction estimates, financial analysis, legal, land development (at times), construction, and then finally ongoing property management. Each of the team members in these fields at High is so good at what they do that our system to deliver finished spaces works efficiently. I could not have done my job without the help of these wonderful professionals.
What is the significance of your CCIM and SIOR credentials?
CCIM is an industry designation, like a CPA for brokers. It stands for Certified Commercial Investment Member and is an industry recognition of expertise in commercial and investment real estate. The certification process is rigorous, including a five- to six-week-long intensive course, a written presentation on a deal or deals, and a comprehensive exam. CCIM covers financial analysis, market analysis, investment analysis, and negotiation techniques.
I am also a member of SIOR which is the Society of Industrial and Office Realtors. SIOR is an elite designation reserved for the high-producing brokers who meet the industry's most stringent standards for competency and ethics. I consider my induction into SIOR a high honor. This membership is offered to only those that are at the top of their game in commercial and industrial real estate.
How has the business and High Associates changed through the years?
In the old days, when I sold a space, I had to design it, and then act a construction manager to get it built. By adding people to do these tasks, I have been able to just sell. The experience I had in doing some of their jobs has not only made me more knowledgeable about the business but has also made me appreciate how well my team members do their jobs.
What would you say to someone who is thinking about a High career?
High is a great company. They look at you as a whole person and encourage you to have a life outside of work. They care about you and your family and work toward finding solutions to solve our clients' needs. I would add that you can tell it is a good company because so many employees have very long careers with High.