Main Content
How to Find Full-Time Manufacturing Jobs in PA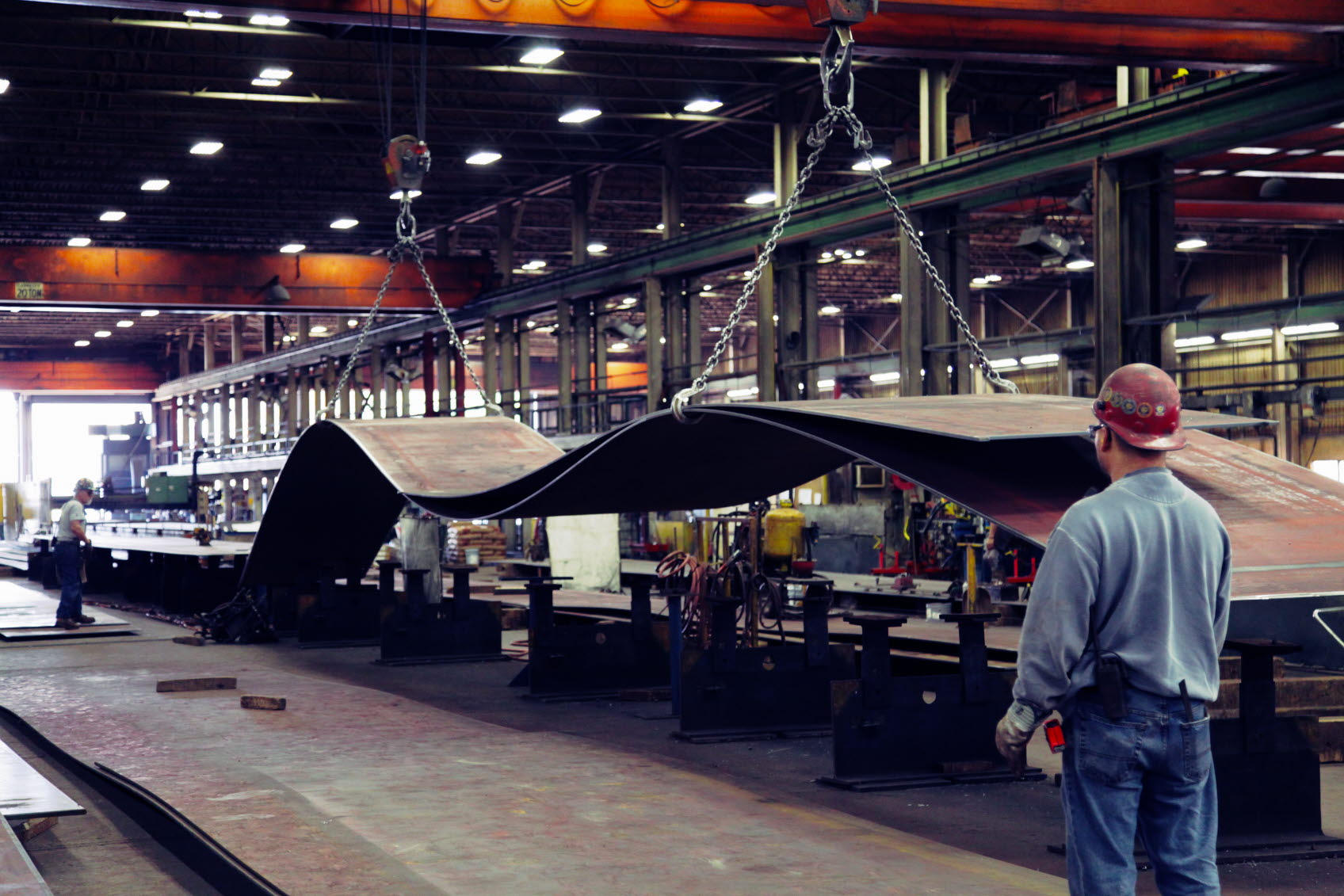 Searching for a job has become a burdensome task with the onset of the pandemic. The migration to a virtual setting has been described as a convenient shift for some and an emotionally charged practice for others. Full-time manufacturing jobs, including welders and concrete laborers, have experienced significant challenges at the beginning of the pandemic but hiring improved since last year. While the recovery might take a while to reach pre-pandemic levels, there are plenty of opportunities available in the manufacturing sector, and especially in Pennsylvania. High Companies, one of the largest companies in Pennsylvania, has rebounded since the beginning of the pandemic and is offering full-time employment in welding, precast concrete labor, and precast production.
A disrupting year like 2021 has left many scars in the job market, but agility and foresightedness will reshape many industries moving forward. Employers in the manufacturing industry pay close attention to hard-working individuals who are willing to learn are team-, solution- and safety-oriented, proactive, and professional. Typically, welders and concrete laborers are adept at using construction equipment and machinery and carry previous field experience. Another crucial skill is being up to date with the latest technology involving welding and concrete work. Those who possess the knowledge and skills of a specialist in the field and strive to maintain a high standard of work will stand out from the crowd and lead a successful career.
Before we delve into the job search process, it is crucial to understand the specific skills and qualifications that are in demand for welders and concrete laborers today.
What Kind of Work Responsibilities Do Welders Have?
Welders or fabricators perform fitting, welding, finishing, grinding, and other related tasks and operations to assemble and fabricate structural steel units, such as bridges and buildings. To become a welder, you need more than just a blow torch and some fuel. There are generally two paths to becoming a professional welder. First, you can take the technical school route. Trade schools exist in every corner of America and typically run for two years. Sometimes they are longer depending on how technical you want to get. While in school, you'll learn the fundamentals of welding alongside hands-on instruction and practice. You can also attend continuing education courses that will expand your knowledge and skillset over time. A high school diploma or general equivalent (GED) could be adequate to land a welding job in Lancaster PA. To demonstrate eligibility and fitness for the job, you might be required to pass a welding certification test.
The second pathway to welding is the apprenticeship route. This route typically takes more time compared to the trade school route but will also cost less money. This is an excellent route for someone who prefers to gain hands-on experience.
Let's say you've chosen a path and want to know exactly what a welder does. Professional jobs have several responsibilities so that products and services are delivered efficiently. Here are some job responsibilities:
Interpret and prepare drawings, blueprints, and notes to create layouts for the project.
Be able to weld various metal types in varying sizes such as copper, zinc, iron, and more.
Proficient in using specialized tools and machines to perform basic welding job functions.
Understand how to properly maintain and repair all welding machinery that you will be using.
Post-weld, access your weld job or the work of others to identify and fix possible welding errors or lack thereof.
Follow safety regulations, such as wearing heat-resistant gloves, wearing safety goggles, covering all skin surfaces, and more.
Weld materials in altering positions and orientations, such as horizontal, vertical, and overhead positions.
Welding is one of the most rewarding professional jobs. If you think you would enjoy the aforementioned job responsibilities, then give welding a try!
What Kind of Work Responsibilities Do Concrete Laborers Have?
Contrary to welders, concrete laborers are usually part of the fabrication team and handle the setup, stripping, and pouring of concrete for the purpose of building parking garages, sports complexes, and office/retail buildings. They give shape to structures by installing rebar, pour and finish concrete to create walls, pillars, and walkways. Furthermore, they must ensure that concrete spreads smoothly by using trowels and other proper tools.
Ideal candidates for this job need to be very agile with manual work. They should be able to perform strenuous tasks with their hands and be willing to kneel, bend and lift heavy equipment and material. Moreover, strong analytical skills, including the ability to measure accurately and read specifications, are integral for the success of a project.
Other daily responsibilities as a concrete laborer include reviewing prints accurately, setting up prints by using a tape measure, placing steel in forms, using bolt cutters to cut mesh, and handling oil sprayers to blow oil forms. Lastly, to become a concrete laborer, you might have to meet specific training requirements, such as formal apprenticeships combining hands-on experience and classroom instruction. Some employers hire concrete laborers as trainees, who are taught how to operate machinery and use equipment. If you love manual work and possess good interpersonal and problem-solving skills, becoming a concrete laborer will be the right choice! There are many concrete companies hiring near you!
Finding a full-time job in the manufacturing industry and especially in your local area requires strategic thinking. Considering the numerous job search portals and the networking opportunities that are available to you will help you get a foot in the door easily. Handling the application process wisely and making your resume and cover letter reflect who you are will make a far greater impression on your future employers.
To find full-time manufacturing jobs in Pennsylvania, you need to follow these strategies:
1. Make use of local job resources: Starting your job search adventure by drilling down on local opportunities is an efficient and productive strategy. Check the Chamber of Commerce Website or the Department of Labor in your area. You might be able to find job opportunities that are not even advertised yet!
2. Spend time on job search engines: Narrow down your search to explore local jobs available now by specifying the zip code. You can further refine your search by entering the mile radius, the specific job title, and other important keywords.
3. Find local job websites: Through various local job websites, you can find listings not posted on national job boards. To further increase your prospects, you should also keep an eye on local news.
4. Explore company websites: Big companies usually allow users to search by geographic location and job title. A comprehensive job search page and other career resources provided by a company's website are always helpful for potential employees.
5. Try local community boards: Community boards are virtual communities that share information about local employers searching for candidates.
6. Explore career fairs in the area: Career fairs are great for networking with candidates with similar interests. Talking directly to employers and recruiters and getting familiar with application processes are crucial for landing a job. It is also clever to send a follow-up email, which reaffirms your interest in the position.
7. Talk to your connections and network online: Friends, family, and other professional contacts can all provide value to your job search. Employers are more likely to hire someone that trusted employees recommend. This way, you can also find out about vacancies before the competition does.
8. Take advantage of LinkedIn. Stay ahead of the game in the job market by joining discussion groups, building robust social networks, and commenting on relevant posts by companies that interest you.
Lastly, always be yourself! Show your future employer that you're confident, personable, and professional. These are some of the qualities sought by every successful company!