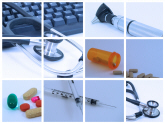 The High® companies offer benefits programs and services designed to address the diverse needs of co-workers and their families. These programs help co-workers:
Maintain good health and well-being both at home and work
Make healthy lifestyle choices
Plan for retirement
High's commitment to offering competitive and comprehensive health and retirement benefits makes them a significant part of our co-workers' compensation package.
To keep you and your family well…
Health Insurance coverage for you and your eligible dependents offers the flexibility to choose the coverage that's right for you.
Dental Insurance coverage includes routine oral examinations, x-rays, extractions, fillings and crowns, orthodontic treatment, bridgework or dentures.
Vision coverage allows you and your eligible dependents to receive an eye examination once every calendar year. In addition, the plan covers all or part of the cost of either eyeglasses or contact lenses once every calendar year. The vision plan offers discounts to employees and dependents interested in Lasik—a laser vision correction procedure.
Prescription coverage offers a three-tiered formulary available through a retail pharmacy or enjoy the convenience of mail order delivery at a reduced charge.
To strengthen your FINANCIAL well-being…
401(k) Retirement Plan with a company match of 100 percent of the first 2 percent contributed and 50 percent of the next 4 percent contributed by a co-worker.
Flexible Spending Accounts are a way to put aside pre-tax dollars to pay for certain eligible health care and dependent care expenses. To take advantage of this tax-saving opportunity, you may set up a Health Care Reimbursement Account (HCRA), a Dependent Care Reimbursement Account (DCRA), or both.
Group Life and Accidental Death & Dismemberment Insurance is 100 percent company-provided and includes an additional amount of basic life insurance coverage if you're dismembered or die in an accident—double protection.
Supplemental Life Insurance provides coverage of up to two times your base salary as well as a flat amount of coverage for your eligible dependents. Cost is based on your age and the amount of insurance selected.
Disability Insurance (Short and Long Term) is 100 percent company-provided to most full-time co-workers and continues to pay you partial wages during your recovery from a serious illness or injury. Co-workers may apply for long term disability which provides coverage after six months of the onset of a disability.
Adoption Assistance provides assistance with the payment of fees related to a court approved adoption of a child.
Profit SHARING is paid on an annual basis if profitability criteria and/or other business conditions have been met.
Credit Union Membership is available to you for a small membership fee after a six month eligibility period is met. The credit union offers numerous services such as savings plans, Christmas clubs, vacation clubs and checking accounts.
Other rewards awaiting you at High…
Vacation is offered to regular full-time employees and the amount you are eligible for is based on your length of service and employment status. Vacation is earned annually on your anniversary date. Although you are encouraged to use your vacation time each year, if you do not, you may carry over a portion of your hours into the next anniversary year.
Tuition Assistance with 100 percent reimbursement for approved courses and degree programs which are job related and approved in advance by your supervisor.
Employee Assistance Program provides professional, confidential assistance for any type of personal issue you or your eligible dependents are experiencing.
High Family Foundation Scholarship is awarded annually to the children of High co-workers working at least 1,000 hours per year and employed for at least two years. Recipients are awarded $4,000 for each year they are enrolled in a two- or four-year accredited degree program.
Good Measure Award is presented periodically to an individual or team from each of the High companies who exemplifies The High Philosophy and who has gone above and beyond normal job responsibilities to provide "Good Measure."
The benefits and coverage defined above is a general overview. Specific information defining the benefits can be obtained during the application process.
Explore the rewards that come from our Step By Step wellness programs, focused on education, self-care, behavioral changes and disease prevention, as well as lifestyle-modification advice and intervention.