High Names CEO-Elect
August 19, 2014—High® today announced it has named Michael F. Shirk to serve as Chief Executive Officer-Elect effective November 3, 2014, subsequently replacing Nevin D. Cooley as Chief Executive Officer effective January 1, 2015. Shirk has been a member of the High Boards of Directors since 2011.
Shirk joins High from Armstrong World Industries Inc., where he serves as Vice President of Architectural Specialties Worldwide and is directly responsible for managing sales, engineering, and manufacturing operations in North America, Europe, and Asia. Prior to Armstrong, he worked for Bain & Company Inc. in Boston, a global business consulting firm where he advised companies across several industries on a variety of corporate strategy, growth, and operational effectiveness issues. Prior to his time with Bain, he held sales and engineering roles with Lockheed Martin Corporation in the Maritime Systems and Sensors division headquartered in Moorestown, New Jersey.
A resident of Lancaster, Shirk holds a Bachelor of Science degree in Mechanical Engineering from Bucknell University, a Master of Science degree in Mechanical Engineering from the University of Pennsylvania, and a Master of Business Administration degree from Massachusetts Institute of Technology's Sloan School of Management.
Shirk serves as a member of the Board of the Pennsylvania Chamber of Business and Industry.

About The High Companies
The High companies, based in Lancaster, Pennsylvania, include High Industries Inc. and its affiliates High Steel Structures LLC, High Concrete Group LLC, High Steel Service Center LLC, High Transit LLC, High Structural Erectors LLC, and High Company LLC, which includes High's business support functions; and High Real Estate Group LLC and its affiliates High Associates Ltd., High Construction Company, Greenfield Architects Ltd., High Hotels Ltd., High Environmental Health and Safety Consulting Ltd., and High Investors Ltd. More information can be found at www.high.net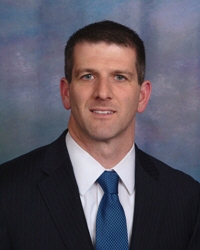 Michael F. Shirk, CEO-Elect, the High companies