From Pennlive
Community Services Group is building a new a 32,000-square-foot headquarters in the Greenfield Corporate Center in East Lampeter Township, Lancaster County. The new headquarters will be located at 1902 Olde Homestead Lane. The firm will relocate 90 employees from its current location on New Holland Avenue in Lancaster.
Community Services Group offers intellectual and developmental disabilities services, mental health services, children and youth mental health services, vocational and psychiatric rehabilitation services for adults with mental illness, an adoption and permanency program, and mental health first aid training. Read more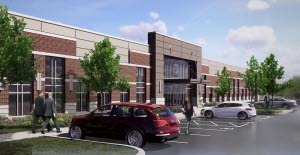 Rendering: Greenfield Architects Ltd.