High Construction Expands Services by Adding Energy Solutions Group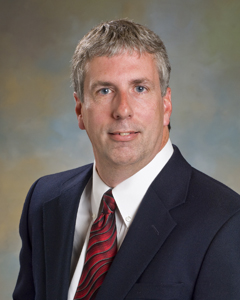 Michael Mumper, Director of Energy Solutions
High Construction's new Energy Solutions Group, led by Michael Mumper, provides services that help customers meet their sustainability goals. Sustainability and environmental responsibility are becoming key initiatives for many businesses and building owners face significant challenges in this area.


In this role, Mr. Mumper oversees the analysis, design, and implementation measures required to improve energy efficiency and reduce maintenance costs for higher education, commercial, industrial, and manufacturing facilities. He identifies and coordinates the necessary renovations and retrofits for existing facilities, as well as oversees the resources required for sustainable alternatives for new building projects.

Did you know that 40 percent of the carbon emissions in the U.S. are generated by energy use in buildings? In cities it is more on the order of 70 percent and for college campuses the carbon emissions attributed to building use approaches 90 percent of those institutions' carbon footprints.


The Energy Solutions Group of High Construction provides a full range of energy-related services from energy studies to turnkey energy savings projects. The implementation of these projects fits well into the strengths of High Construction in that customer satisfaction has been a key to repeat business. These repeat customers can benefit greatly from a company that is able to provide both new construction and assistance with existing building retrofits.


The energy savings for individual customers will be accomplished via replacement of energy-using equipment and systems with more efficient technology. Additionally, the Energy Solutions Group will provide the analyses and expertise required to complete a building tune up process called retro-commissioning. This process has been proven to provide both energy savings and improve the comfort of building occupants.


High Construction's Energy Solutions Group provides a comprehensive array of services to analyze, design, and implement facility improvements that enhance our clients' bottom lines and reduce their carbon footprints. No other energy services company operating in Central Pennsylvania brings the depth of design, construction, and operational experience that is available through High Construction's Energy Solutions Group.