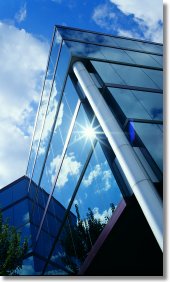 High Associates Ltd.
As a full-service industrial/commercial real estate firm, High Associates Ltd. provides a diversity of services in the Mid-Atlantic and Southeastern United States. High Associates recruits team members to provide customers with customized approaches to their real estate challenges—brokerage, sales & leasing; development; appraisal and consulting; asset management and property management. The company manages several major corporate centers comprising more than six million square feet of commercial and industrial facilities and more than 2,000 apartment units.
We recruit talented candidates for career opportunities in the following areas:
Property Management
Facilities Management
Appraisal Services
Industrial Leasing
Administrative
Construction Services
Real Estate Associates
Real Estate Development
NOTICE TO APPLICANTS AND EMPLOYEES OF AVAILABILITY OF AFFIRMATIVE ACTION PLAN FOR WOMEN, MINORITIES, PROTECTED VETERANS AND FOR INDIVIDUALS WITH A DISABILITY
High Associates Ltd. is a covered federal contractor or subcontractor subject to the requirements of Executive Order 11246, as amended, the Vietnam Era Veterans Readjustment Assistance Act (VEVRAA), as amended, and Section 503 of the Rehabilitation Act of 1973, as amended. As such, High Associates Ltd. is bound by the terms of Executive Order 11246, VEVRAA and Section 503, and shall not discriminate against individuals with disabilities, protected veterans, minorities, or women and is committed to taking affirmative action to employ and advance in employment protected veterans, individuals with disabilities, minorities, and women High Associates Ltd. maintains an Affirmative Action Plan for the purpose of proactively seeking employment and advancement in employment of women, minorities, qualified protected veterans and individuals with disabilities. As an individual interested in employment with High Associates Ltd., or as one of High Associates Ltd.'s valued employees, High Associates Ltd. welcomes the opportunity to make its employees and applicants more aware of the High Associates Ltd.'s obligations and affirmative efforts. Upon request, High Associates Ltd. will make accessible to you its Affirmative Action Plan for minorities, women, protected veterans and individuals with a disability. If you are interested, please submit a written request to Michelle Gallo during normal business hours. Upon making your request, we can schedule a time for you to review the Affirmative Action Plan. For remote employees not physically located at the facility, they may request a copy of the Affirmative Action Plan for review and return should no internet access be available.
It has been and shall continue to be both the official policy and the commitment of High Associates Ltd., including all its divisions (hereinafter referred to as "The Company") to further equal employment opportunities for all persons, among others, regardless of race, religion, color, national origin, sex, age, status as a protected veteran or status as a qualified individual with a disability. The Company's EEO policy, as well as its affirmative action obligations, includes the full and complete support of The Company, including its Chief Executive Officer.